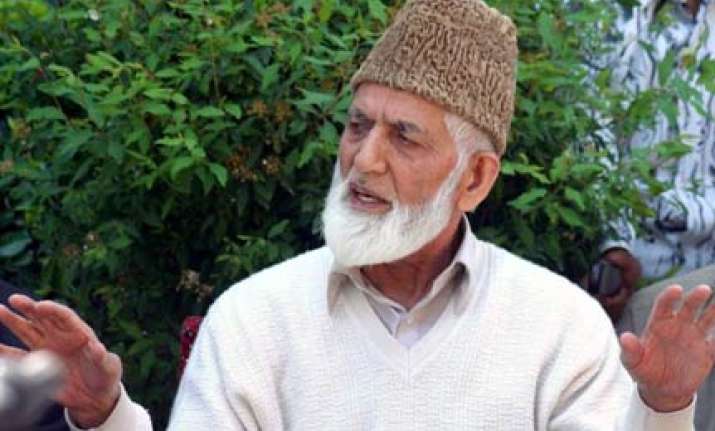 New Delhi: A shoe was thrown towards hardline Hurriyat leader Syed Ali Shah Geelani at a function in New Delhi on Thursday as a group of people, including Kashmiri Pandits, staged a strong protest against his presence.
The protestors, shouting slogans like 'Bharat Mata Ki Jai' and 'Vande Mataram', created ruckus at the convention on 'Azaadi -- The Only Way' which was being attended by a number of sympathisers of Kashmiri separatists and naxals.
Though Geelani was yet to speak, the protesters numbering around 70 shouted slogans asking him to leave.
Amid the pandemonium, someone threw a shoe towards Geelani on the dais but it missed him.
A human chain was immediately thrown around him on the dais by the security personnel and organisers to protect the leaders on the dais.
The protestors were taken out by police personnel.
At the time of the protest, S A R Geelani, a lecturer who was accused in the Parliament attack case but later set free, was speaking on the topic.