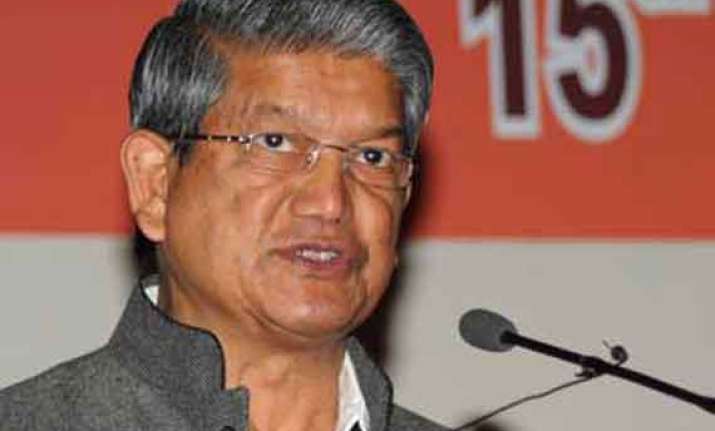 Dehradun: Uttarakhand Chief Minister Harish Rawat today hit out at the BJP for suggesting that the ruling Congress was using the issue of Gairsain for electoral gains, asserting the Gangotri of the hill state's future development will flow from the remote hill town.
"It is not an ordinary step (having an assembly session in Gairsain) as being projected in some quarters. The three-day session beginning Monday will determine the future course of the state's development," Rawat told PTI in an interview.  
Gairsain, which represents the aspirations of Uttarakhand agitationists is an emotive issue with a large section of those who fought for statehood having been in favour of the remote hill town being declared the permanent capital of the hill state carved out of Uttar Pradesh in 2000.  
"Those who read politics into the move should better understand that the Gangotri of Uttarakhand's development will flow from Gairsain only. It is not just a gesture honouring the sentiment of those who fought for statehood to Uttarakhand but also a historic step spelling out our priorities in the state's development roadmap in which hills occupy a prominent place," he said.
Criticising the BJP for casting doubts on the Congress' seriousness regarding Gairsain, Rawat said it was a great irony that a party which did not dare touch the issue despite being long in power is suspecting the intent of a party which took genuine steps to honour the sentiments of Uttarakhand statehood heroes by laying the foundation stone of an assembly building at Gairsain and having a session of the House there.