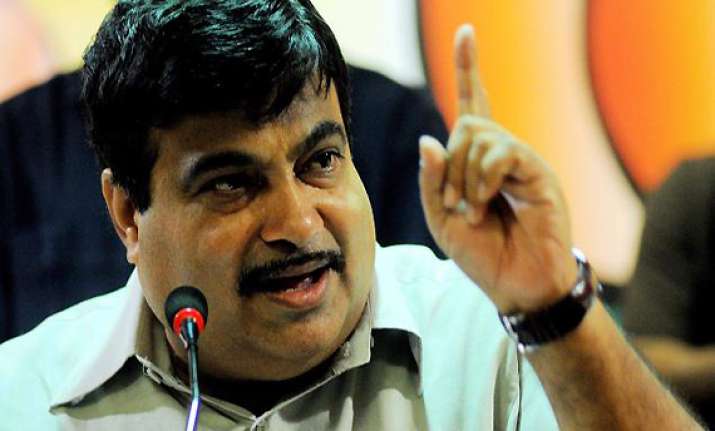 Mumbai, Oct 22: Often ridiculed by his political rivals outside and within the BJP for not being a 'mass leader', BJP president Nitin Gadkari today said he would contest the Lok Sabha election.

"I will contest Lok Sabha election and would like to get elected from among the people," Gadkari told reporters at a Diwali get-together hosted by him here. 

Asked if he wanted to lead the country, Gadkari indicated he had no prime ministerial ambitions. "Even now, I am leading the country, as the BJP president. Beyond this, I have no desire for any other leadership," he said. 

On prime ministerial candidates in his party, Gadkari said, "When the need arises, we will decide (the candidate) in fraction of a second."

Asked about his weight loss, Gadkari, who underwent a gastric bypass surgery here last month for the treatment of type II diabetes, said he had lost 10 kg.  "But only you can tell how much political weight I have gained," he quipped.

Gadkari stressed that all was hunky dory between him and senior state BJP leader Gopinath Munde. "There are no differences between us," he said.

On attacks against Team Anna Hazare members, Gadkari said it reflected the "vindictive attitude" of Congress. 

"Be it the anti-corruption campaign by Hazare or Baba Ramdev, there is a natural reaction among the masses against corruption and its effect would be seen in the ensuing elections," he said.