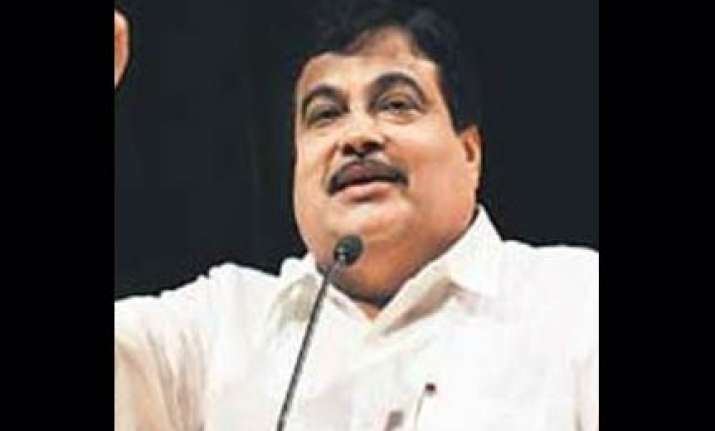 New Delhi, Oct 1 : BJP President Nitin Gadkari today expressed himself against the Ayodhya issue going to he Supreme Court and offered "100 per cent" participation if government makes efforts for evolving a consensus.
 He also said that BJP would help build a mosque on the banks of Saryu river along when a grand Ram temple would be built at the "designated" place.
"Other than the "panchkoshi"--the land where the temple will be constructed--BJP will give its support and good wishes if a grand mosque is built on the banks of the Saryu. Temple and mosque both should be constructed but at different places so that there is no dispute," Gadkari said in an interview to channel News 24.
The BJP President indicated that his party should follow the dictum of "forget the past and look forward to the future".
Gadkari emphasised that building a consensus is a better approach than approaching the Supreme Court.
Incidentally, Congress General Secretary Digvijay Singh today also favoured a negotiated settlement to the Ayodhya issue saying all right thinking people should work for a compromise within the next three months in wake of the Allahabad High Court verdict.
"Not only the government, but all right thinking people should work for a negotiated settlement. From our side, we will try for a settlement. The issue should be resolved," Singh told reporters.
Singh said that the party will respect the judicial pronouncement but added that there are three months for filing an appeal and a negotiated settlement can be worked out in this period.
Spelling out his view on building a consensus, Gadkari said, "BJP is not in favour of Allahabad High Court Verdict going to Supreme Court on Ayodhaya. Instead, if through consensus  and  reconciliation a temple could be built it would be very good....I feel from my heart that finding a way out is the solution."
 Gadkari maintained that if the government took any steps towards consensus building on the mandir-masjid issue, BJP would fully support it.
"BJP would participate 100 per cent. If the government honestly takes any step at finding a constructive solution in national interest, BJP will support it," he said. PTI