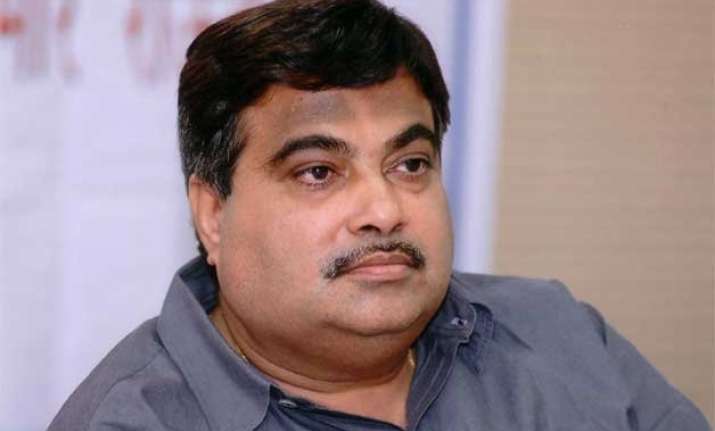 New Delhi: Road and Transport Minister Nitin Gadkari on Monday urged Congress president Sonia Gandhi to consider the land acquisition bill in the national interest and not on political grounds.
He also challenged the Congress chief for an open debate to "make the situation clear in front of the nation".
"I think such an important issue should be considered keeping national interest in mind, and not on political grounds," the minister, who is the government's pointperson for negotiations on the land bill, said in a letter to Gandhi.
In the letter written in Hindi, he accused the former Congress-led United Progressive Alliance government of passing a law which made land acquisition easier for the private sector but difficult for public projects.
"In the UPA law (of 2013), under section 105, why were large scale land acquisitions exempted from social impact assessment," he asked, charging the UPA with "deliberately" making such arrangements.
"Did you make this arrangement to help private companies," he asked.
"Under your land acquisition law, thousands of hectares could be acquired in the name of coal blocks without any social impact assessment but if the state government wanted one hectare of land for a school or road, or irrigation project, they had to go through the long and complicated process," he said, while clarifying that the NDA's amendment did not remove social impact assessment, but gave the right to the state government.
Attacking the UPA, he said its policies have kept the nation "backward" and led to the youth losing jobs and no electricity or water for the farmers, who were "forced to commit suicide".
Asking Gandhi to come out for an open debate, he said: "You said debates are not needed on this issue. But democracy demands that the debates shall continue, so you must not run away from a discussion. Though you are not ready for it, I request you to come out for an open debate once so that the situation is clear in front of the nation."
The letter comes days after Gandhi wrote to Gadkari making it clear that her party won't support the bill pending in the Rajya Sabha to replace the ordinance already in place amending the 2013 act, and accused the government of "bending over backwards" to favour select industrialists.