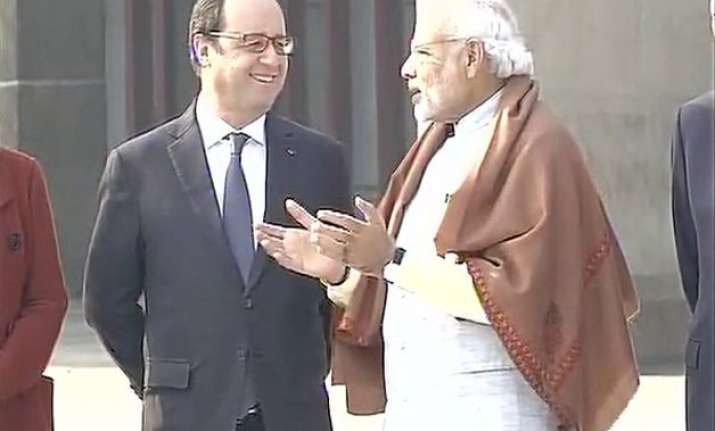 Chandigarh: French President Francois Hollande is on a three-day visit to India. Hollande will be the fifth French leader to be a Chief Guest at the Republic Day celebrations on January 26 -- the maximum number from any country.
French leaders had earlier attended the Republic Day celebrations in the national capital in 1976, 1980, 1998 and 2008.
Live Updates:
* PM concludes Business Summit by saying; my motto is "Vikas" Development. And France is one of our most valued partners.
* I am grateful to France for working with us to transform states like Chandigarh, Nagpur & Puducherry into Smart Cities: PM.
* PM says, India and France are made for each other as France has the resources whereas India has need and the market. In innovation, France can play the role of important partner with India.
* 400 French companies working in India has a great experience of operating here: PM Modi.
* India will always stand shoulder to shoulder with France in the battle against terrorism, says PM Modi.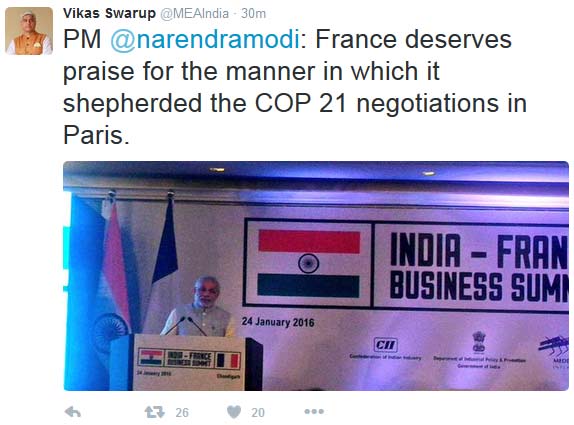 * France has shown its way of combating terrorism without deviating from its principles and journey of progress-PM Modi.
* PM Modi says the proximity between India and France will prove to be an asset in near future.
* I could see from President Hollande's words, he is enthusiastic to cordially work with India: PM Modi.
* PM Narendra Modi and French President Francois Hollande at Government Museum & Art Gallery in Chandigarh
* After the Rock Garden, the Capitol Complex is where Hollande and Narendra Modi are visiting.
* PM Modi gives French President a tour of Rock Garden.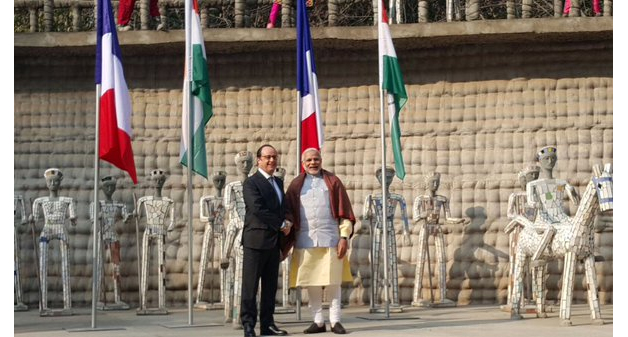 * Prime Minister Narendra Modi arrives in Chandigarh to join French President Francois Hollande.
* Kaptan Singh Solanki, the governor of Punjab and Haryana, received him formally along with other officials.
* Punjabi bhangra dancers performed to drum beats as Hollande stepped out of the aircraft.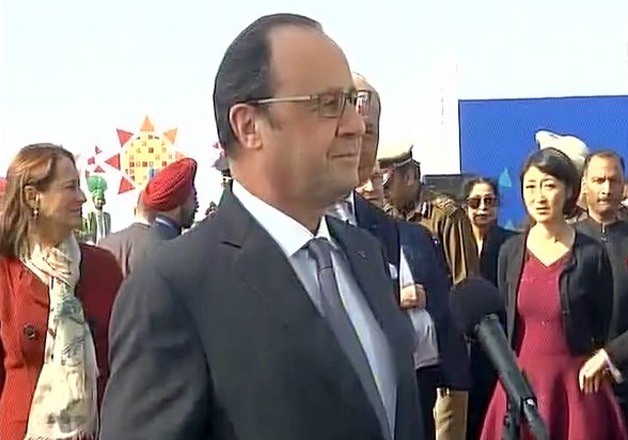 * Francois Hollande arrives at Chandigarh airport
Moments earlier, Prime Minister Narendra Modi said India was "honoured and delighted" to welcome Hollande.
"A warm welcome to Hollande. We are honoured and delighted to have him as the chief guest for Republic Day celebrations," Modi tweeted.
"Hollande and I will meet in Chandigarh and Delhi," Modi added. "We will build on the ground covered during our previous interactions."
* France has an umbilical link with Chandigarh, says PM Modi while adressing India-France Business Summit in Chandigarh.

Tight Security in Chandigarh
A thick security blanket has been thrown in and around the joint capital of Punjab and Haryana that is hosting a President from a foreign country for the first time.
A heavy posse of security personnel from Punjab, Haryana, UT Chandigarh and Central Para Military Forces, including ITBP, has been deployed at all vital installations in the city.