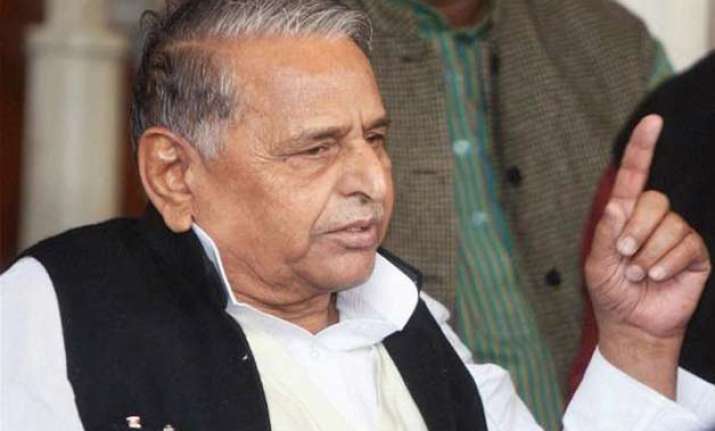 New Delhi: Once with the UPA governement, their former allies Samajwadi Party and Bahujan Samaj Party now voted with the Modi government on the crucial coal and mining bills.
Party supremos Mulayam Singh Yadav and Mayawati came to be known as UPA's stealth weapons as they defied conventional wisdom that they would never park themselves in the same camp and definitely not vote for the national party with which it has overlapping social constituencies, reported Economic Times.
Through the UPA's two tenures, SP and BSP rescued the government on every single critical occasion, their cooperation climaxing when Mulayam did a stunning somersault in mid-2008 to help Congress clinch the Indo-US nuclear deal when it stared at a virtual collapse.
Though the heartland mavericks can be trusted to not undersell their chips, 24x7 politicians that they are, their voting on the same side as BJP did appear politically baffling despite regional outfits like Biju Janata Dal, Trinamool Congress and AIADMK following the same course.
BJP is barely a force in Odisha, Bengal and Tamil Nadu despite showing promise in the 2014 elections, and therefore a small risk for the ruling satraps.
But for Mulayam and Mayawati, a BJP riding on a strong and successful Centre is a ticking bomb. It has been barely nine months since the Narendra Modi-led came into power with BSP failing to win even one of the 80 Lok Sabha seats in UP and SP reduced to five MPs in the family.
UP is also not a mineral-rich state like Odisha, Tamil Nadu or Bengal to be lured by the argument that the bills on coal and mining will help swell their coffers.
Elections in UP are barely two years away and this is the time when the two parties would want to give out the impression of a gridlocked Centre and a failing government to undercut Modi's image of a strong leader.