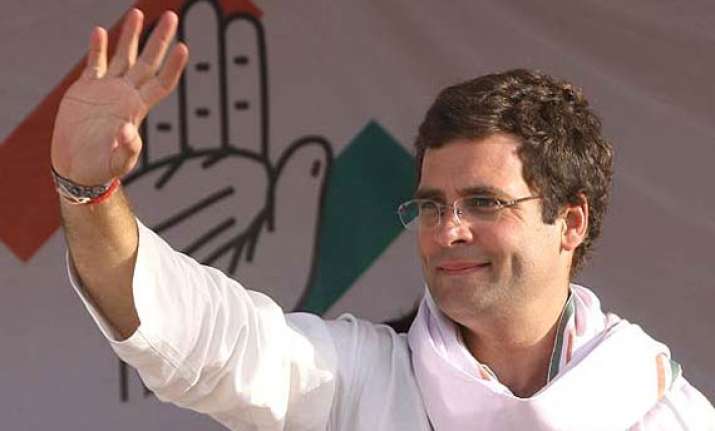 Lucknow, Dec 11: Congress leader Rahul Gandhi today said the ruling BSP in Uttar Pradesh had provided them enough issues like corruption and asked his party workers to exploit these to the hilt in the upcoming state Assembly elections.

"The BSP has given maximum issues...wherever we go people say they gave it vote but it looted them," he told party's frontal organisations here.

Alleging graft in MNREGS, acquisition of land and other areas in the state, Rahul said the BSP had provided several issues relating to corruption.

Referring to three main political parties—the BSP, the SP and the BJP, the Congress general secretary said these were talking only about the Congress.

Attacking the BJP, Rahul, winding up his two-day visit to the state capital, said it had only the Congress on its mind.

"If we talk about the FDI, they (BJP) say it is wrong.  When we talk about the Jan Lokpal Bill and food guarantee they say it is wrong," he said.

The BJP in UP was on a ventilator which would be switched off after the polls, the Congress leader said.

"The BJP has no other issue. Earlier it had the temple.  They formed their government but could do nothing and now it is only the Congress which is on their mind," he said.

Apparently referring to discontentment in the party over distribution of tickets for the Assembly polls, he said "since there is no proper system, there can be some shortcomings somewhere."

Rahul also visited Nadva, a renowned centre of Islamic learning, this morning and met its rector Maulana Rabe Hasni Nadvi.