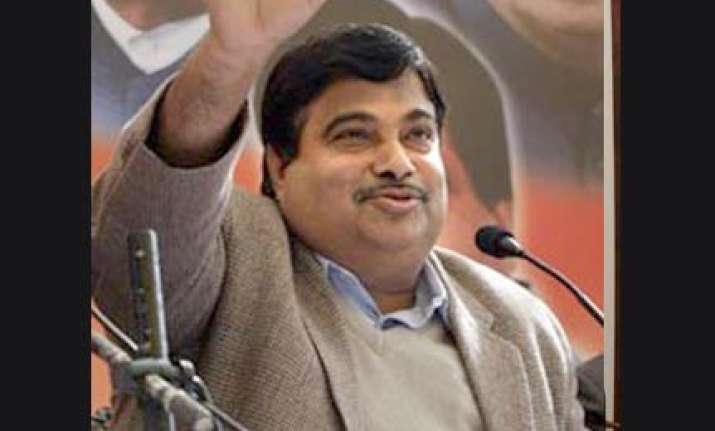 As dissent grew in BJP over his choice of new team of office bearers, party chief Nitin Gadkari on Friday  said he "cannot satisfy" everyone but unhappy leaders have the right the discuss the issue with him.
Gadkari tried to make light of criticism from within ranks over the selection saying there are thousands of office bearers and if one or two makes any comments, it does not mean that there is unrest in the party. 
"As far as what I personally feel, I tried to accommodate everybody. I can't satisfy everybody. As the president of the party, if anyone has any problem, he has the right to discuss it with me," Gadkari told NDTV. 
His remarks came in the backdrop of party leader Shatrughnan Sinha openly criticising Gadkari's new team saying that it is "new wine in old bottle".  Asked about exclusion of senior leaders Yashwant Sinha and Arun Shourie, who have criticised L K Advani after the Lok Sabha poll debacle, from the team, Gadkari accused the media of raking up the issue. 
"As far as a person like Sinha is concerned...he is more than an office bearer. He is part of our team. He is an expert in economics and foreign policy. Everywhere if you appoint somebody, there are plus and minus," he said. 
Gadkari sought to defend the inclusion of Varun Gandhi in the team saying he "is an intelligent leader who has the potential."  "He is a good leader, a capable leader. He is a leader in the process. If any small mistake is there, we can correct it," he said when pointed out about Gandhi's hate speeches during election campaigning. 
Asked about RSS stamp on the new list of office bearers, Gadkari said the Sangh fountainhead "never directed" him on anything.  "I am inspired and motivated by RSS. I am a swayamsevak of RSS. (But) RSS has never directed me anything," Gadkari said. PTI