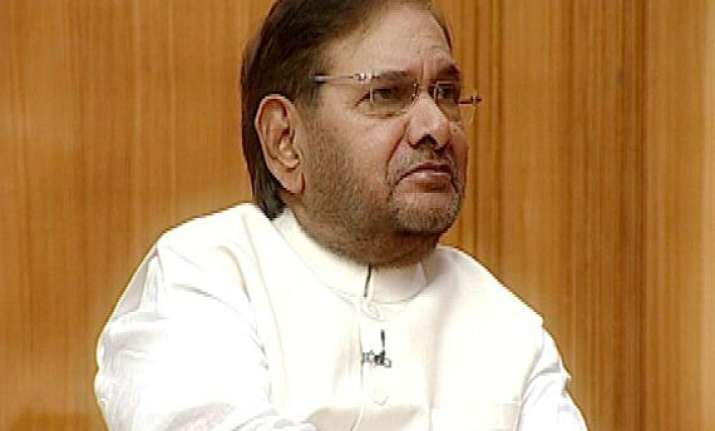 New Delhi: Janata Dal-United president Sharad Yadav Monday supported the food security bill but cautioned against putting any burden on the state governments.
Participating in the debate in the Lok Sabha on the landmark legislation, Sharad Yadav praised Congress president Sonia Gandhi, who spoke in Hindi, for "speaking in the language of the country".
At the same time, he said the measure is a national scheme and no burden should be put on the state governments.
Trinamool Congress member Kalyan Banerjee said the bill should not be used as a political gimmick. He expressed apprehension that this would be treated as political gimmick in the coming elections.
He said the central government will bring such schemes at the time of elections but states would be compelled to bear the burden.
AIADMK's M. Thambi Durai said: "I oppose the food security bill in the present form as it affects many states, including mine."
"If you have universal public distribution, only then can you give food protection," he said.