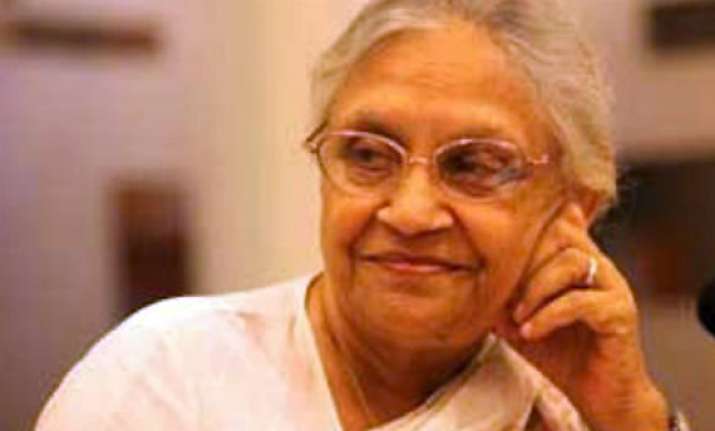 New Delhi, Oct  13: Delhi Chief Minister Sheila Dikshit today faced angry protest for the second consecutive day today when a group of people showed black flags to her at a public function in East Delhi resenting the rise in power tariffs.
The protesters also threw eggs towards the dais where Dikshit was sitting at the function in Mustafabad area of East Delhi.
The Chief Minister was invited to the function organised by the local unit of Congress to felicitate her for regularising 895 unauthorised colonies in the city last month.
The protesters shouted slogans against Dikshit and also showed black flags criticising the hike in power tariff.
Yesterday also, the Delhi Chief Minister was booed and a slipper was hurled at her at a public function in North East Delhi by a group of India Against Corruption activists, protesting price rise and stiff hike in power tariff.
The slipper fell well short of Dikshit who had gone to Nand Nagri to inaugurate two renovated circle offices of Food and Supplies department and she continued with the proceedings after the incident.