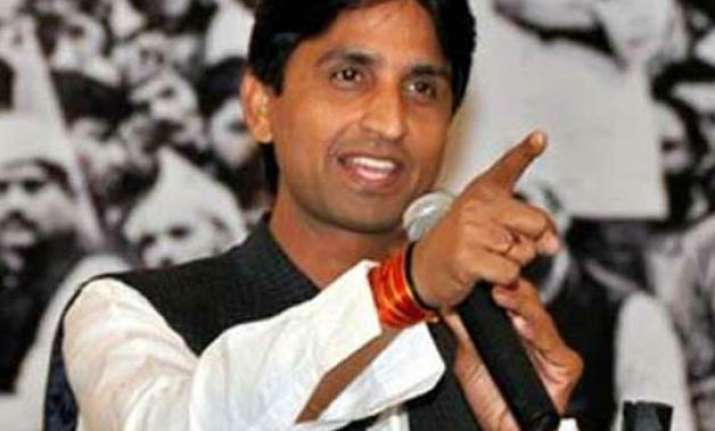 Ahmedabad: Aam Aadmi Party (AAP) leader Kumar Vishwas has said that caste-based reservation should gradually be phased out with reservation on the basis of economic status of a person. Vishwas made this remark while speaking at a function in IIM Ahmedabad on Sunday.
"We should phase-out caste-based reservation system gradually. The need of the hour is to introduce economic-based reservation," he said.
He also said that people should not get the benefit of the reservation more than once.
Earlier BJP leader and Lok Sabha Speaker Sumitra Mahajan advocated a 'rethink' on caste-based reservations in the country, saying even 'Babasaheb Ambedkar had supported the same'.
"Ambedkar himself sought a 10-year review, we haven't achieved the society of his dreams," Speaker said while addressing officials and representatives of local bodies at an event on smart cities in Ahmedabad.
Weeks before the Bihar elections, RSS chief Mohan Bhagwat stirred up a major controversy when he called for a "social review" of the reservation policy in an interview to mouthpieces Organiser and Panchjanya on Sunday
While contending that reservation has been used for political ends, he suggested setting up of an apolitical committee to examine who needs the facility and for how long.