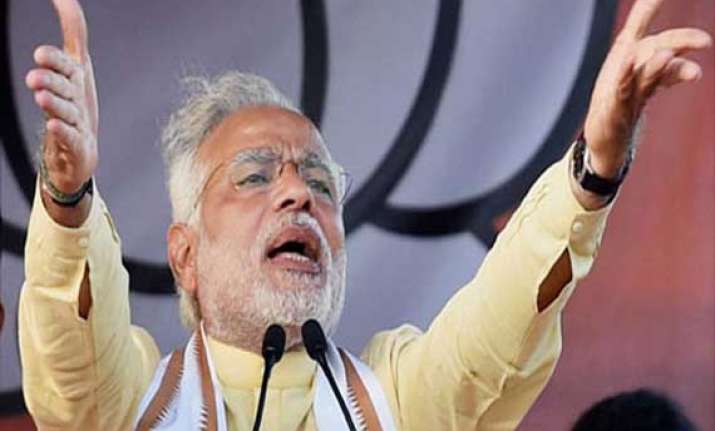 Rohaniya (UP): Denied permission to hold a rally at a venue of its choice in Varanasi, Narendra Modi today launched a sharp attack on the Election Commission accusing it of working under pressure.
Modi alleged the cancellation of his rally in Varanasi was a result of "match-fixing" by the mother-son government, an apparent reference to Sonia Gandhi and Rahul Gandhi.
Addressing a rally at a place about 12 kilometers away from Varanasi, from where Modi is fighting Lok Sabha polls, BJP's Prime Ministerial candidate said they have raked up security concerns to get his rallies cancelled.
Even if there were security risks for him in rallies in Varanasi, then "can't this mother-son government at the Centre give security to one person"? he said.