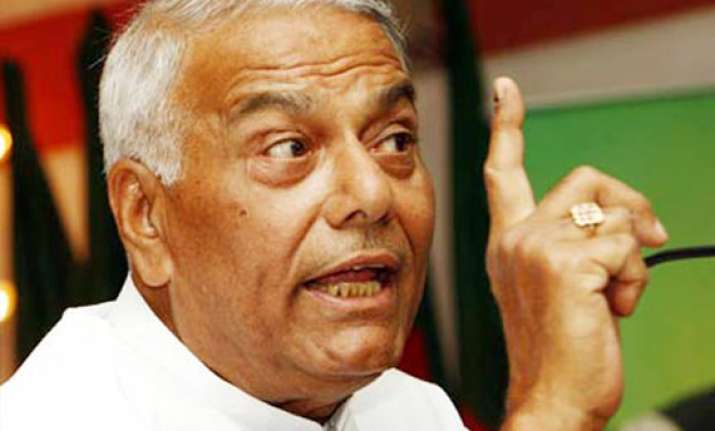 New Delhi, Aug 8: Demanding that there should be no talks with Pakistan, BJP leader Yashwant Sinha Thursday expressed satisfaction over Defence Minister A.K. Antony's fresh statement on the killing of five Indian soldiers on the LoC in Jammu and Kashmir two days ago.
Antony Thursday said specialist troops of the Pakistan Army were involved in the attack and killing of five Indian soldiers on the Line of Control in the Poonch sector of Jammu and Kashmir Tuesday.
"We are happy that government has rectified its mistake. He said that Pakistan's army was involved in the killing," Sinha told reporters.
While stating that the minister covered all points raised by the opposition, he added that the BJP still maintains that there should be no talks with Pakistan.
"Our demand to end talks with Pakistan still holds. We also want a debate on the broader issue of terror and intrusions," Sinha said.
Asked if the government has been soft on Pakistan, Sinha said: "There is no government in India, soft or hard."
Antony was under attack from the opposition for his earlier statement where he had told parliament that "20 heavily armed terrorists along with persons in Pakistan Army uniform" were responsible for the killings.
The Indian and Pakistani prime ministers are scheduled to meet on the sidelines of the UN General Assembly in New York September.