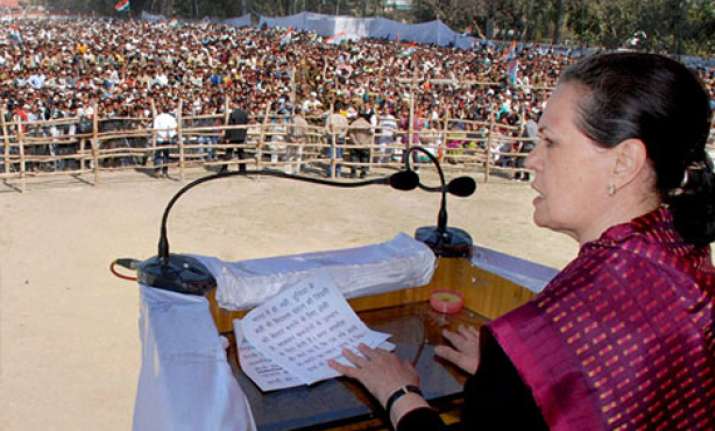 Ranchi: In one of her strongest attacks on BJP star Narendra Modi, Congress president Sonia Gandhi Friday asked people not to elect "a big liar" as the country's next prime minister.
Without taking Modi's name, Gandhi told an election rally in Jharkhand that some opposition leaders were selling dreams, as if "they will change everything in one day with a magic wand".
"Will the country chose a prime minister a person who will be a big liar?" she said at Ramgarh in Hazaribagh district.