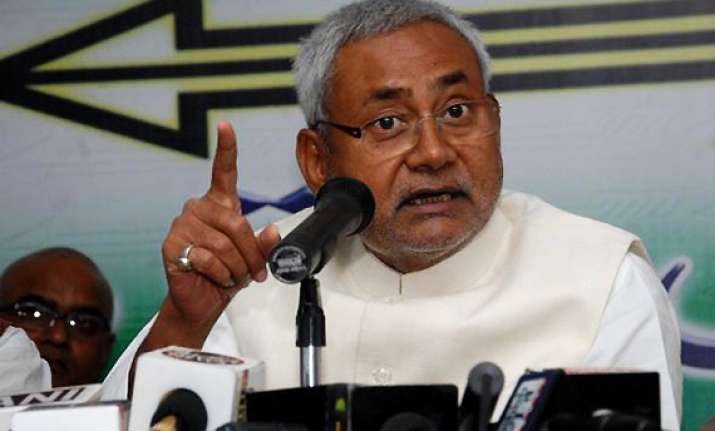 Patna, Nov 12: Bihar Chief Minister Nitish Kumar today made a veiled attack on Team Anna for its criticism of his government's draft Lokayukta Bill saying "people should refrain from passing judgement on any issue in haste".

"It will be better if people refrain from passing a judgement on an issue in haste..... the legislation, which will be enacted for a strong and effective Lokayukta in Bihar, will be praised by every quarter," Kumar told reporters here on his arrival from a four-day long Seva Yatra  to West Champaran district.

He was reacting to former Law minister and team Anna member Shanti Bhushan's statement that he was "very disappointed" with draft of Bihar Lokayukta bill.

Kumar said he did not want to get engaged in "unnecessary" debate or making statement on what people reacted on the state government's draft in this regard.

"We go to people and also make laws.... we have decided to hold consultation with all political parties and whatever law will be framed it will be a law for Bihar within its legislative purview," he said.

Kumar said the state government will welcome suggestion or opinions from any individual, team or group to constitute a strong lokayukta.

He described "extremely positive useful and inspiring" his seva yatra in West Champaran district.