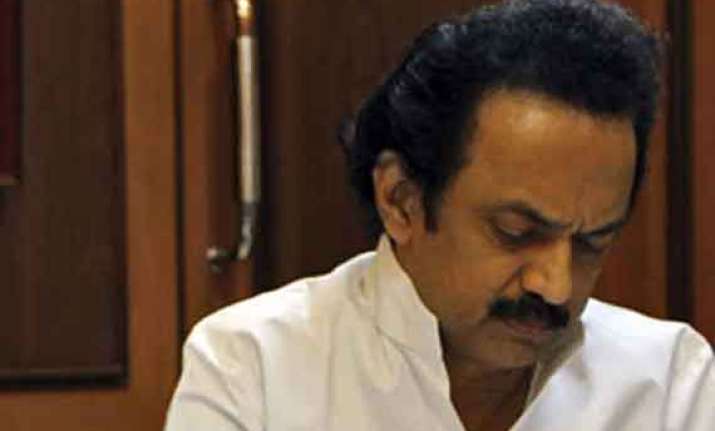 Chennai: DMK president M Karunanidhi and other senior leaders today prevailed over party Treasurer M K Stalin to reconsider his decision to quit party posts owning moral responsibility for its rout in Lok Sabha elections, with his brother and Madurai-based expelled leader M K Alagiri describing it as a "drama."
Senior party leader Durai Murugan said Karunanidhi had advised Stalin against such move even as other leaders had asked him not to take such a 'tragic decision" as they were all with him.
"So he accepted our request and leader's advice also and withdrew" his resignation, he told reporters.
He said Karunanidhi had told Stalin the time "was not apt" for taking such decisions and while the party was strong it had many more challenges to face, in an apparent reference to the 2016 Assembly elections.
Stalin had earlier in the day tendered his resignation from all party posts owning moral responsibility for the party's loss at the hands of archrival AIADMK in the April 24 Lok Sabha elections where it could not win even a single seat.