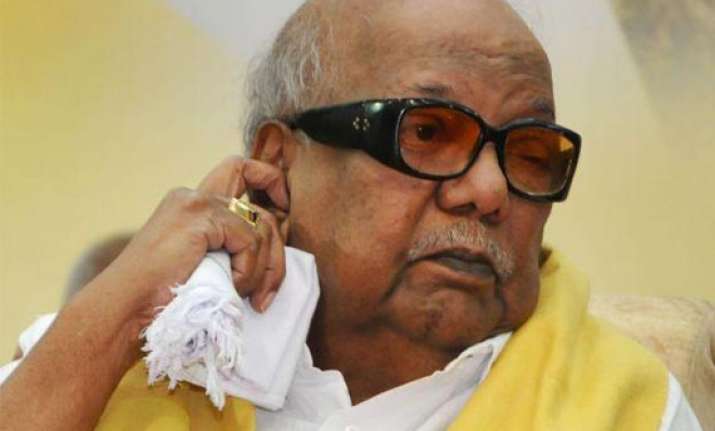 Chennai: DMK supremo M Karunanidhi today renominated former telecom minister and 2G scam accused A Raja for the April 24 Lok Sabha polls in Tamil Nadu while sent a strong message to rebels in the party by denying a ticket to his son M K Alagiri.
Another former telecom minister and also an accused in the 2G scam, Dayanidhi Maran, too was renominated by the party chief.
Raja (Nilagiri-SC) and Maran (Central Chennai) have been allotted the same constituencies they represent in the current Lok Sabha.
DMK in its list of 35 candidates released here, including for the lone seat in Puducherry, rejected renomination to 10 sitting MPs and favoured only eight, including T R Baalu to seek re-election.
Karunanidhi while releasing the list at a hurriedly convened press conference, said five seats have been allocated to its allies VCK, IUML, MMK and PT.