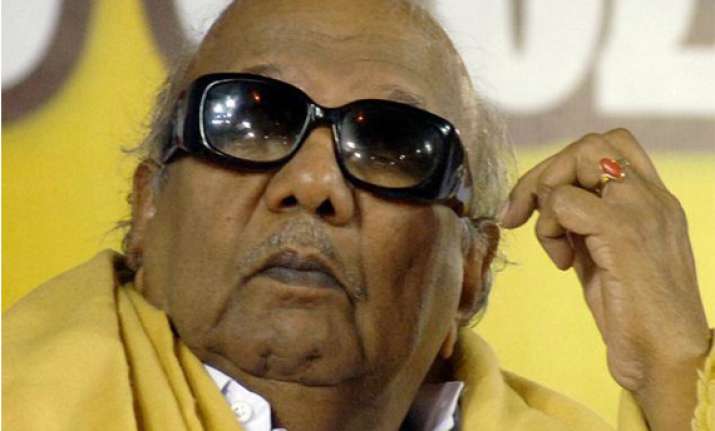 Chennai: DMK president M. Karunanidhi Friday condemned India's decision to abstain from voting on a UN resolution against Sri Lanka and said no electoral pact will now be possible with the Congress.
Referring to his recent statement that the DMK may tie up with the Congress, he said the Thursday decision at the UN Human Rights Council in Geneva had shut "the Tamil doors for the Congress permanently".
By abstaining from voting on a resolution seeking an international probe into allegations of war crimes in Sri Lanka, India should hang its head in shame, Karunanidhi said in a hard hitting statement.
He said the US, which was not affected by the war in Sri Lanka, sponsored a resolution thrice against Sri Lanka for violating human rights. And 22 other countries with no Tamilian roots voted for it Thursday.
India's decision to abstain "is akin to a mother killing her own child", said Karunanidhi, a former Tamil Nadu chief minister who for long was a strong champion of the Tamil separatist campaign in Sri Lanka.