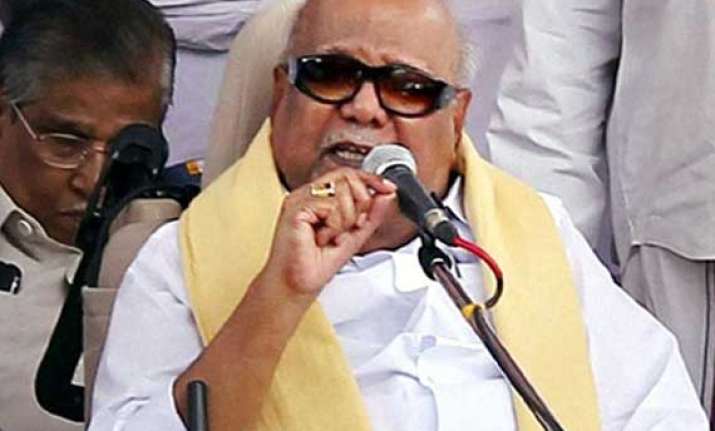 Chennai: Asserting that DMK had the capability to face the polls with its existing local allies, party president M Karunanidhi today said there was no setback for his Democratic Progressive Alliance (DPA) in the absence of a national party in the combine.
"No. There is no setback," was his response to a question during a media interaction following the release of DMK's manifesto for the April 24 Lok Sabha polls.
DMK had shut the door on its former ally Congress, with whom it snapped ties over the Sri Lankan Tamils' issue in March last and spurned offers for revival of ties from the Sonia Gandhi-led party.
DMK yesterday announced candidates for 35 seats, leaving five to its allies - VCK (2) and one each for MMK, IUML and Puthiya Tamizhagam.
Tamil Nadu has 39 Lok Sabha seats and neighbouring Puducherry one.