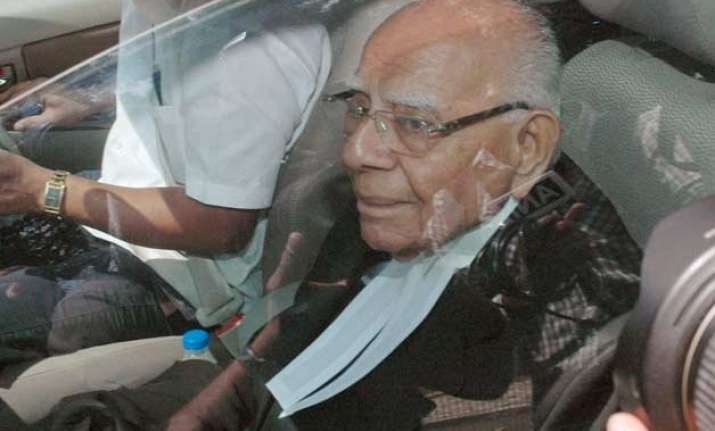 New Delhi: Noted advocate Ram Jethmalani has said he was disappointed by steps taken by the Narendra Modi government on the issue of black money.
He accused Finance Minister Arun Jaitley of not doing enough in bringing back black money stashed in foreign banks and wanted his removal from the ministry.
The Rajya Sabha MP yesterday said he had written to the Prime Minster but had received no replies to his complaint.
Jethmalani was in conversation in a session titled "The man who knows too much" with Rajdeep Sardesai and Shobha De organised as part of Penguins' Spring Fever festival here. During the course of the discussion, Jethmalani recollected his meeting with late Prime Minister Indira Gandhi and Abdul Rahman Antulay, the then Chief Minister of Maharashtra.
"I asked her to tell the people that the Emergency was wrong and apologise. I told her that I will draft that apology myself," he said.
When asked about his decision to defend smugglers during the 70s and even those not deserving justice, the lawyer said, "It is the law. It is thus stated that no lawyer shall refuse to take a case because he thinks that someone is guilty, that people think he is guilty, or because taking up the case might ruin his reputation. That is the rule. Now you may question the integrity of that rule, but it is there to save the innocent."
He also talked about his disagreement on handing out the death penalty to Ajmal Kasab, the lone militant arrested in the Mumbai terror attacks.