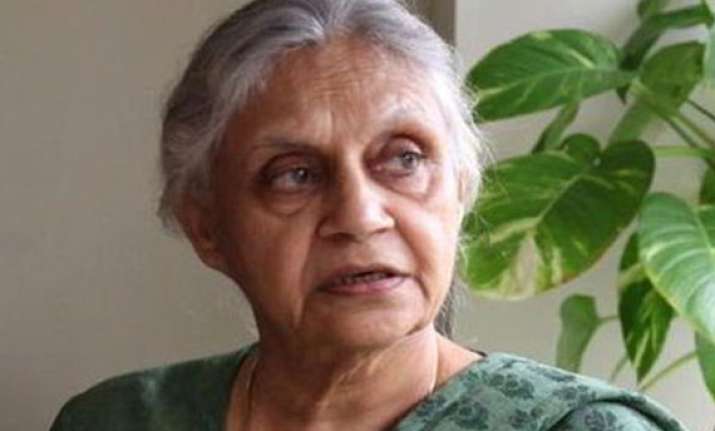 New Delhi, Aug 5: Delhi Chief Minister Sheila Dikshit Sunday ridiculed the previous BJP government for changing three chief ministers in Delhi in its five-year tenure and called it insensitive to the capital's rural population.
She also accused the party, which ruled Delhi during 1993-1998, of playing to the gallery and "misleading" people for political benefits in the coming assembly elections in November.
"The earlier (BJP) government had nothing to do with development and progress of the city. They changed three chief ministers during their regime of five years as they were all-out to play with the sentiments of people," Dikshit said.
The BJP-led government saw Madan Lal Khurana, Sahib Singh Verma and Sushma Swaraj as Delhi's chief minister.
Dikshit, three-term chief minister of Delhi, said her government's decisions were not politically motivated while the BJP was making announcements that are "exaggerated" and "impossible".
She also took the credit of diluting provisions of Delhi Land Rules to provide relief to people in utilising their agriculture land for other purposes.
She listed her government's achievements in rural sectors like better roads, transport and other infrastructure.
Delhi Pradesh Congress Committee chief Jai Prakash Agarwal heaped praise on Dikshit and described the BJP as a "divided house".
She also assured Delhi farmers that the Food Security Scheme would not affect their procurement price.
"The government would continue to procure grains from the farmers at the procurement price from time to time and would substantially grant subsidy to ensure distribution to people in the prescribed quantity," she added.
She also promised the allotment of around 50,000 low-cost houses in the next five months to poor families.