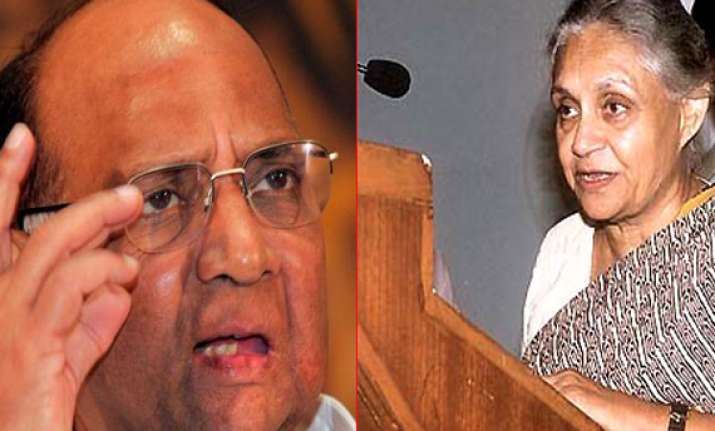 New Delhi: Delhi Chief Minister Sheila Dikshit met union Agriculture Minister Sharad Pawar Wednesday and urged him to take immediate steps to bring down onion prices.
"The restrictions on movement of trucks and checking at inter-state borders in view of the Independence Day alert which resulted in low onion supply was discussed in the meeting," said a Delhi government official.
Meanwhile, the state government has decided to sell onions at reasonable prices through 150 mobile vans from Aug 17.
"The mobile vans would be deployed at various places across the city. During the day, the vans would cover more localities," said an official.
The offices of the Commissioner (Food & Civil Supplies) and the Delhi Agricultural Marketing Board would monitor the vans.
The price of onions in the wholesale market Tuesday was Rs.50 a kg, but it ranged between Rs.60 and Rs.80 a kg in retail stores.
Dikshit also directed state Chief Secretary Deepak Mohan Spolia to take immediate measures to stabilise onion price.
Spolia also chaired a meeting to discuss issues related to the price rise.
An official said arrival of onions from Alwar, to start in a couple of days, would ease the situation in the city.