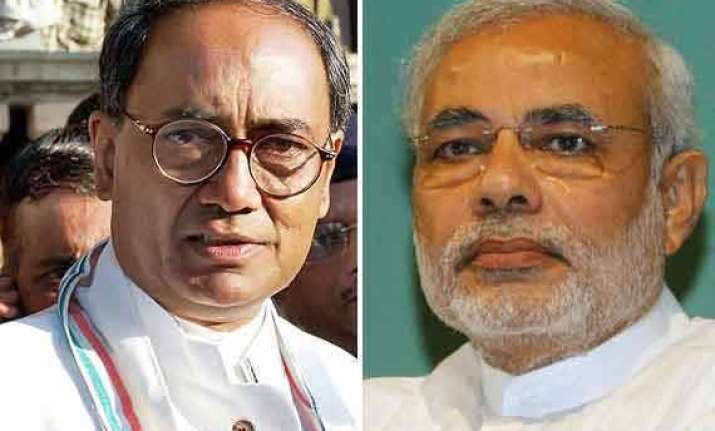 New Delhi: Congress general secretary Digvijaya Singh today ridiculed BJP's prime ministerial candidate Narendra Modi's oft-repeated slogan "ahchhe din aane wale hain" (Good days are about to come) and compared him with the likes of Hitler and Nirmal Baba who, according to Singh, also used to predict the same.
"Let's see what happens because even Hitler and Tat-wale-baba used to say the same thing and even Nirmal baba also says the same thing," said Digvijaya Singh.
Disagreeing with the exit poll surveys that have predicted a clear majority for BJP led NDA, Digvijaya Singh said that these surveys were proved wrong in the past including 2004 and 2009. He also recalled how media was proved wrong when it predicted the demise of Congress in 1977, 1989 and 1999.