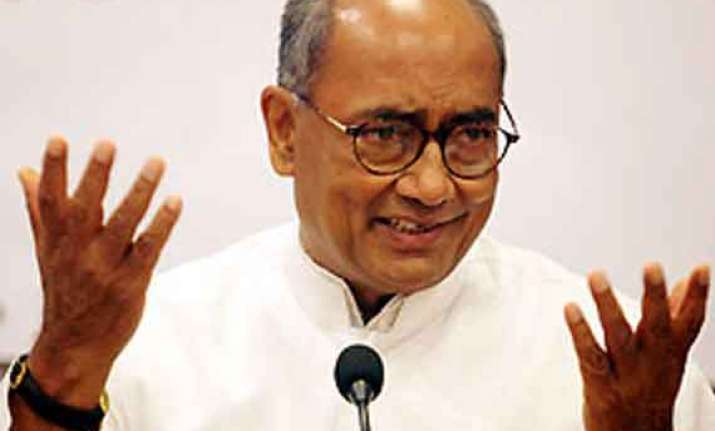 New Delhi: Congress today hit out at Narendra Modi and his close aide Amit Shah for carrying out a "communal campaign" and demanded action by the Election Commission against Shah for his controversial remark that Azamgarh in UP was a "base of terrorists".
"Modi/Amit Shah have come back to communal campaign from development.
They have forgotten involvement of Sanghi activists in Modasa bomb blast," Congress leader Digvijay Singh said on micro-blogging site Twitter.  
He said, "Modasa is in Gujarat. Azamgarh has been a symbol of Hindu-Muslim amity.
It didn't have any riots in (19)47 and (19)92 post Babri Masjid demolition.