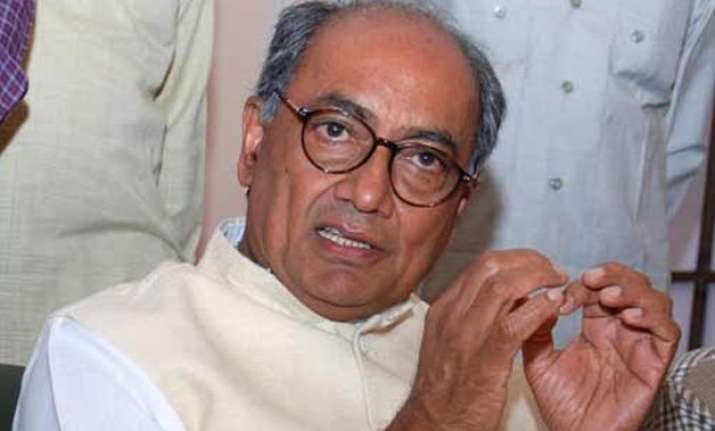 New Delhi: Congress leader Digvijay Singh today morning courted controversy after he tweeted that the judiciary and the government should expedite terror cases irrespective of caste, creed and religion.
His tweets came soon after 1993 Mumbai blast convict Yakub Manmon was hanged at Nagpur Central Jail.
"Yakub Memon hanged. Exemplary urgency and commitment has been shown by Govt and Judiciary in punishing an accused of Terror," his first tweet reads.
"I have my doubts the way the cases of other Terror accused are being conducted. Let's see. Credibility of the Govt and Judiciary is at stake," his second tweet reads.
"I hope similar commitment of Govt and Judiciary would be shown in all cases of Terror irrespective of their Caste Creed and Religion," the Congress leader tweeted.
Yakub, convicted in the March 12, 1993 Mumbai serial blasts case, was hanged till death at Maharashtra's Nagpur Central Jail today morning.
He was sent to the gallows -- on his 54th birthday on Thursday -- after several of his court appeals and clemency petitions were rejected by various courts, including the Bombay High Court, the Supreme Court, the Maharashtra governor and the President of India.
Digvijay also compared former APJ Abdul Kalam's funeral to the hanging of Yakub.
"What a coincidence ! Funerals of Two Indian Muslims on the same day. Dr Kalam who has made every Indian proud of his achievements for India And Yakub Menon who has by being associated with those involved in terror brought shame to the whole community," his said in another tweet.
India's 11th President APJ Abdul Kalam was today laid to rest in Rameswaram with full state honour. He passed away on Monday evening while delivering  a lecture at IIM, Shillong.