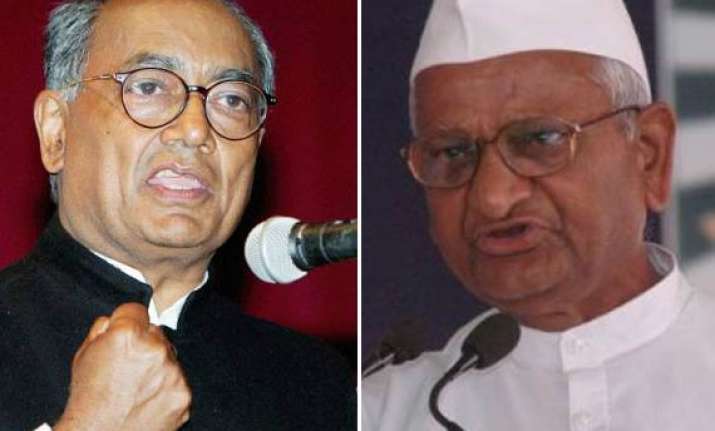 Mumbai, Dec 18: Hitting out at anti-graft crusader Anna Hazare for having an alleged political agenda, Congress general secretary Digvijay Singh today said his party was committed to enacting a strong and effective Lokpal.

"Anna's agenda is political. He can't see corruption in Karnataka," Singh told reporters here.

He accused Team Anna members of indulging in corruption, even as Hazare sat on fasts over the issue.

"Anna ke team wale Anna ko bhuka rakhte hai aur khud maal khate hain (Anna's team members keep Anna hungry, while themselves indulging in corruption)," he charged.

The Congress leader felt only a Lokpal bill was not enough to fight corruption.

"In states where Lokayukta has been enacted, has corruption ended? Only Lokpal is not enough to fight corruption, what we require is a comprehensive strategy," he said.

On Uttar Pradesh Chief Minister Mayawati's demand of quota for Muslims, Singh said the UPA government has already decided to provide reservation to the community from the 27 per cent OBC quota.