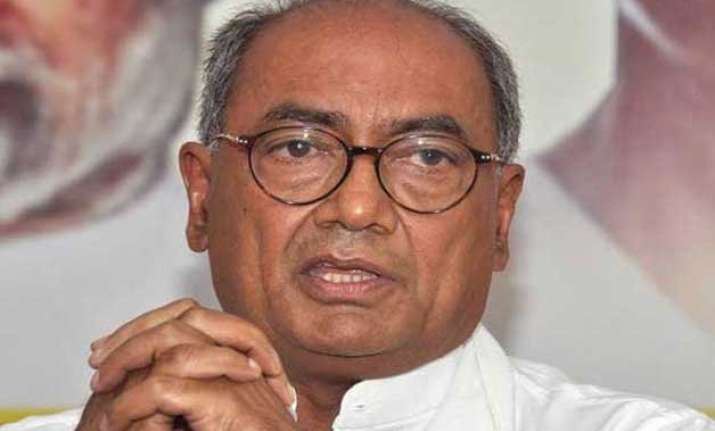 New Delhi: Congress leader Digvijay Singh today released an SMS which was purportedly exchanged between the wife of Madhya Pradesh Chief Minister Shivraj Singh Chouhan and an accused in the multi-crore Vyapam scam.
While AICC today issued a press note about the said SMS, Singh put up a link on his twitter page of the message which was purportedly exchanged between Chouhan's wife Sadhana Singh and Sudheer Sharma, an accused in the Madhya Pradesh Professional Examination Board or Vyapam scam.
Singh gave two mobile numbers and an SMS claiming it was exchanged between Sadhana Singh and Sharma and contained a candidate's name for selection in the examination conducted by Vyapam.
Singh had on Tuesday submitted to the SIT probing the scam a pen drive which he claimed contained important information about those involved in it.
The pen drive purportedly contained telephone numbers of Shivraj Singh Chouhan's official residence and mobile phone numbers of the Chouhan couple along with that of other officials.
Singh has been attacking Chouhan for quite some time now over the Vyapam scam.
A day after registration of an FIR against him in the Vyapam scam, the Centre has asked Madhya Pradesh Governor Ram Naresh Yadav to quit from the post and Singh tweeted, "If FIR can be filed against Governor for recommending 6 candidates then why not CM MP who recommended 48?"