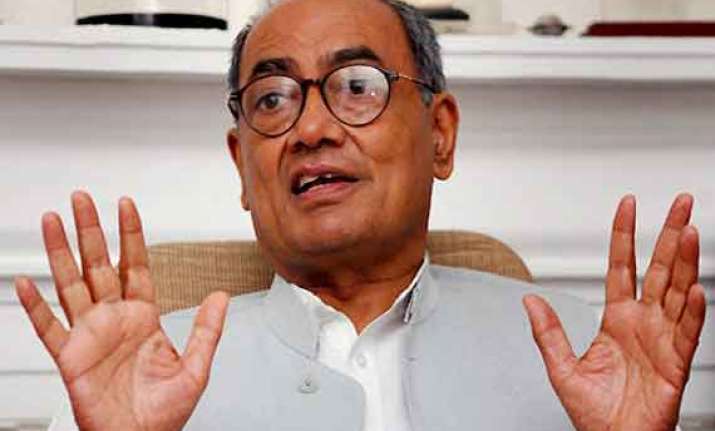 New Delhi: Congress General Secretary Digvijay Singh today backed erstwhile UPA ally Mamata Banerjee as Narendra Modi and Trinamool Congress sniped at each other with the later calling the BJP's the Prime Ministerial candidate "butcher of Gujarat".
"Nothing new about Modi tactic of making baseless allegations & cheap pot-shots. Mamata is his latest victim, we are so used to his crudity!," Singh tweeted.  Singh's remarks came a day after Banerjee's party heaped scorn on Modi in an angry retaliation to his no-holds barred attack on her.
"Butcher of Gujarat air-dropped into Bengal. He has no answers to Bengal's development model.
So, making personal attacks," TMC Spokesperson Derek O"Brien said.  
Firing a salvo at Banerjee for the second time in the past three weeks after adopting a soft approach two months ago, Modi had raked up the Saradha scam and said he did not expect this from the Trinamool supremo.