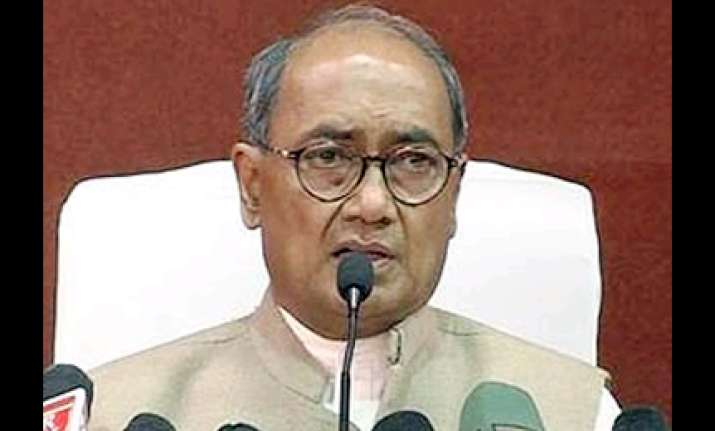 Congress general secretary Digvijay Singh has appealed to noted social worker Anna Hazare to end his indefinite fast that has entered the ninth day on Saturday.
The septuagenarian anti-corruption crusader is on a hunger strike, at his village Ralegansiddhi in Ahmednagar district, to protest being "targeted by some members of the ruling NCP".
"I assure him, that none of us have interfered in Padamsinh Patil's case and law would take its own course," the Congress General Secretary said in a statement. 
Padamsinh Patil, a suspended NCP leader and MP, is an accused in the murder of Congressman Pawanraje Nimbalkar. Hazare has filed a complaint alleging Patil had conspired to murder him.
Singh said Hazare's life is very precious not only for Maharashtra but also for the entire country.
"The party has always held him in high esteem for his social, selfless work. The transformation of Ralegansiddhi under him is remarkable. It is a shining example (of an ideal village) keenly watched by many social organisations."
The former Chief Minister assured Hazare that the Congress, an ally of the NCP, would take into consideration all the facts that have come up to its notice.
Hazare, who has held several fasts in the past in his anti-graft fight in Maharashtra, has described Sharad Pawar's NCP as "far more dangerous than other parties". PTI