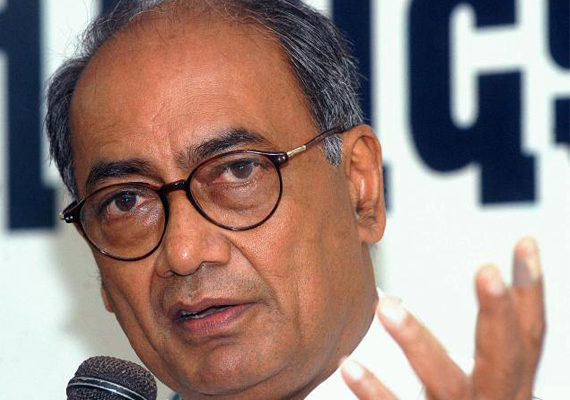 New Delhi, Jul 26:  Congress leader Digvijay Singh today continued his RSS bashing alleging that the Sangh trains its activists in making bombs.
This is not for the first time he has made such an allegation against the saffron outfit, which had hit back in the past saying even his party doesn't take him seriously and had accused him of hobnobbing with jehadi elements.
Singh claimed today that he has video clips of four VHP and RSS activists accepting that they were trained by Sangh in making bombs.
He said in the 2002 case of Mhow temple blast, 6 activists of VHP and RSS were named. Out of which 4 were arrested. Two persons - Sunil Joshi and Ramji Kalsangra – were declared absconders.
"Joshi was the pracharak of RSS in Dewas who was ultimately killed by RSS activists themselves," he alleged.
Singh said "on the basis of that and statement made by the four people on record that they were trained in making bombs, I have said this and I have video clips of that."
The Congress General Secretary said RSS activists had lodged a case of defamation against him in a Gwalior court.
"When I produced the record, the case was withdrawn," he said.
His remarks came as he faced fresh criticism for claiming that Batla House encounter was fake, a case in which the lone Indian Mujahideen terrorist was convicted by a Delhi court yesterday.
Singh had in the past alleged that RSS "runs bomb-making factories to spread terrorism in the country" and had demanded a probe.