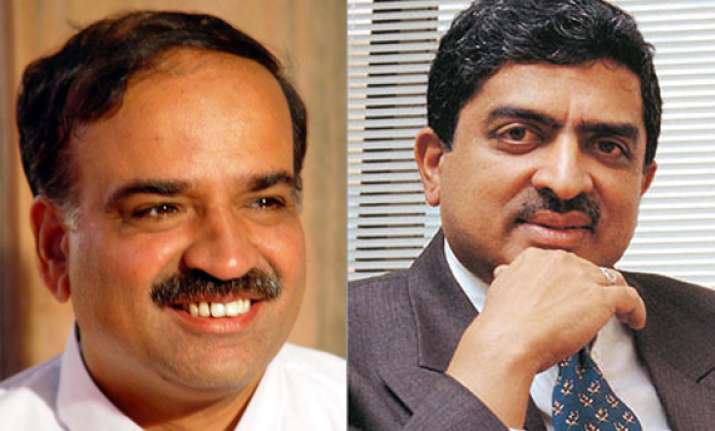 Bangalore: In the prestigious contest for the Bangalore South constituency, where Congress' Nandan Nilekani, Infosys co-founder-turned-minister in the UPA government, is pitted against five-time BJP lawmaker and former minister Ananth Kumar for the April 17 Lok Sabha elections, their campaign styles are as distinctly different as chalk from cheese.
Though a new entrant in politics, the 58-year-old Nilekani lost no time in getting into the heat and dust of electioneering, doing leg work daily from dawn to dusk to meet as many people in the high-tech constituency, home to about 600 global IT firms, including Infosys, which he co-founded, and Wipro, as also scores of multi-nationals.
But a visit to his spartan campaign headquarters in the upscale Jayanagar area, near the famous downtown landmark Lalbagh garden, belies what one would expect during election time. There is no sign of campaign, bereft of banners, posters, party flags, workers or even curious onlookers.
As you walk into the old palatial building with red-oxide floor, the sight of young folks in a hall using smart-phones and tablets gives away the high-tech campaign that technocrat Nilekani has unleashed to reach out to the electorate in the real and virtual worlds.
In stark contrast, the 54-year-old Kumar is seen campaigning in style with all the paraphernalia and colour that go into wooing voters in a crowded suburb, just 10-12 km away, giving a feeling that an exciting election is around.