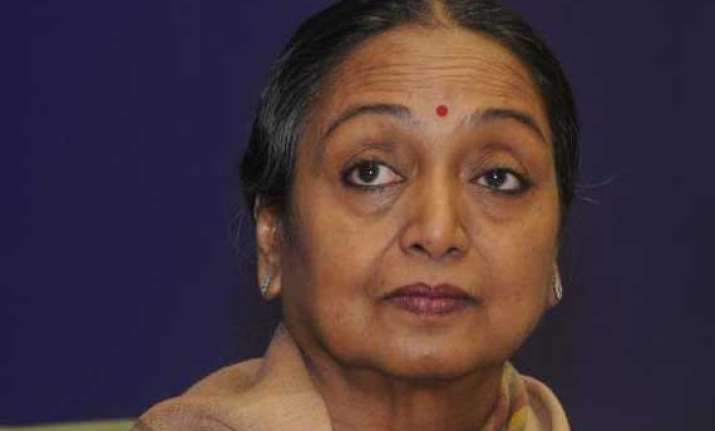 New Delhi: Caste system has caused unimaginable harm to the Indian society and needs to be destroyed, Lok Sabha Speaker Meira Kumar said Thursday.
"Caste system has caused and is continuing to cause unimaginable harm to society. The caste system needs to be destroyed completely and not encouraged to tighten its grip on our electoral system," she said while delivering a lecture on 'Parliamentary Democracy in India' at Britain's University of Cambridge, according to a statement here.
"It is argued that consolidation along caste lines during elections leads to empowerment of Dalits. They get an opportunity to assert themselves. This is a mirage," she said.
Religion is another factor which plays a role in elections, she said adding any communal approach is not beneficial for India's secular fabric.