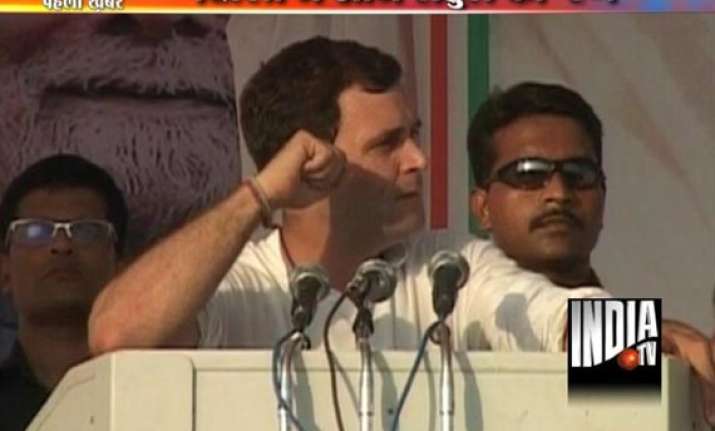 New Delhi: Congress Vice-president Rahul Gandhi is confident of fourth consecutive win for Congress in upcoming Delhi assembly elections under the leadership of Sheila dikshit.
Rahul said this while addressing his maiden election rally in Mongolpuri area of Delhi ahead of upcoming state assembly elections.
"No one can say there's been no development in Delhi, not even the Opposition," said Rahul.
"I have full confidence that the Congress will win again in Delhi," added Rahul.