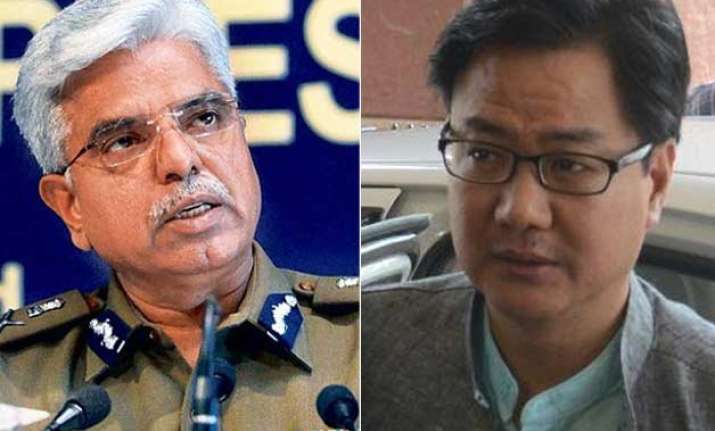 New Delhi: Delhi Police Commissioner BS Bassi today submitted report to Ministry of Home Affairs (MHA) in Congress vice-president Rahul Gandhi snooping case.
He also briefed Home Secretary, LC Goyal, and MoS for Home, Kiren Rijiju, at the Parliament about developments in the case.
Rijiju will later be making a statement in both Houses of Parliament on the row over Rahul's alleged snooping. Home Minister Rajnath Singh is currently away on a foreign tour.
ALSO READ: Process of profiling leaders started way back in 1957: Govt sources
The Congress has said that it will strongly raise the matter in the Parliament.
"We will raise this issue in Parliament today. I have been under Z-plus security for 19 years but no such routine security check was conducted on me," Congress leader Ghulam Nabi Azad said.
Meanwhile, Parliamentary Affairs Minister Venkaiah Naidu said that police only conduct a routine security check and thus there was nothing wrong.
"Government is in no way involved in this. What are they (Congress) talking about? They were snooping on me, Advani ji, Amit Shah ji and Narendra Modi ji," he added.
A major controversy was erupted after Delhi Police's special branch officers had visited Rahul's 12, Tughlaq Lane residence on March 3 to collect personal details of the leader.