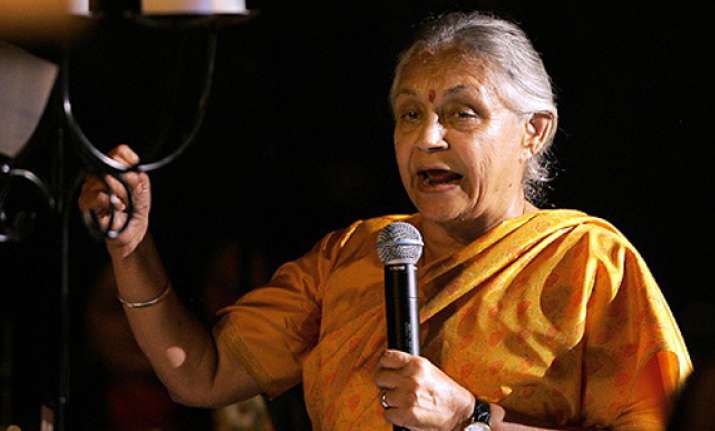 New Delhi, Dec 18: Amidst national outrage over the gang-rape of a young woman on a moving bus in Delhi, Chief Minister Sheila Dikshit Tuesday promised to "act tough" and take "stern measures" to ensure such incident are not repeated.
"We'll take stern measures to ensure such incidents are not repeated. The government will act tough and those behind the tragic incident will not be spared," she said.
Dikshit said the licence of the owner of the private bus, on which the gory incident took place, has been cancelled and a fast track court would hear the case.
"There will be a fast track trial in the gang-rape case," she told media persons here.
Police have so far arrested four people, including bus driver Ram Singh, for their alleged involvement in the crime.
The incident occurred Sunday night when the 23-year-old woman with her male friend boarded a private bus after watching a movie to go from Munirka to Dwarka.
The woman, who was gang-raped by at least seven men and