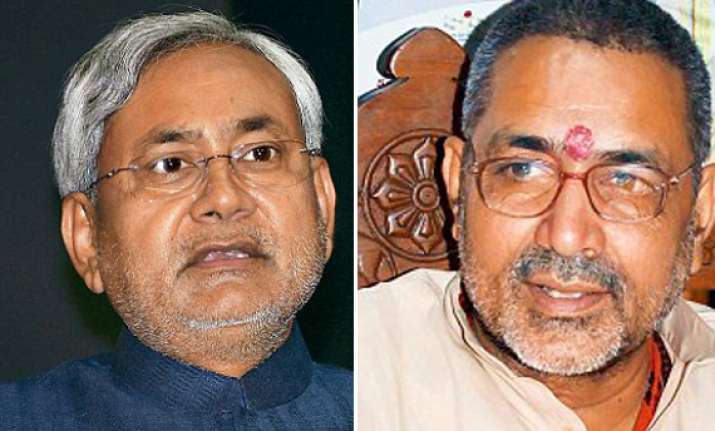 Patna, Jun 20: A defiant Bihar minister Giriraj Singh today dared his Chief Minister Nitish Kumar to sack him while reiterating support to Gujarat Chief Minister Narendra Modi as the NDA prime ministerial candidate in the 2014 general elections.
"I will continue to support the Gujarat chief Minister and am of the firm belief that he is a secular leader as he enjoys the support of the people of his state", Singh, the Animal Husbandry and Fisheries Minister who belongs to the BJP, told PTI here.
"Let Kumar sack me if he disapproves of my views for support to Modi", Singh said.
He questioned the chief minister for raising the issue of the NDA's prime ministerial candidate when political parties were focused on the presidential elections.  
"The controversy being generated by the JD(U) and the chief minister about the NDA's next prime ministerial candidate amounts to rain without clouds", he said.  
The BJP leader said that the Gujarat chief minister was voted to power by all sections and so it would be unfair to dub him communal.
Singh had stayed away from the cabinet meeting last evening in protest.