Follow us on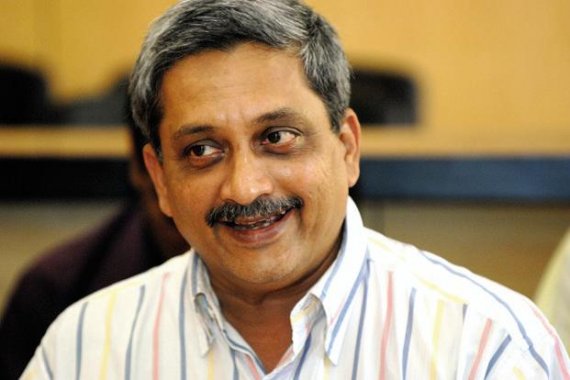 Panaji:  Goa Chief Minister Manohar Parrikar today said he had been formally invited by the Prime Minister to join the union cabinet and he had consented, but it had been a very difficult decision to take.
"I briefed the state cabinet because of the invitation from the Prime Minister to join his cabinet on November 9 afternoon. Though it is very difficult for me to leave the state, I have to accept the invitation," he said at a press conference after cabinet meeting, fighting back the tears.
"I lost my wife 12 years back. I have a family here so it is more difficult to leave the state but I thought nation is first," said the Chief Minister, who will be resigning tomorrow.
"When I took over, 25 percent of the revenue suddenly slumped and we had made promises through budget and the party's manifesto contributing to another 15-18 per cent (of revenue expenditure)....With a gap of 40 per cent I was running the state for almost thirty months.
There were occasions when I was struggling as to how I will pay the salary for the month. The financial person within me managed to handle the situation," Parrikar said, referring to the situation after the ban on iron ore mining in 2012.
Parrikar said he did not opt for auctioning of mining leases as it would have further delayed the resumption of the mining industry.
He also defended the international airport project at Mopa in the state, saying the existing Dabolim airport was not enough.