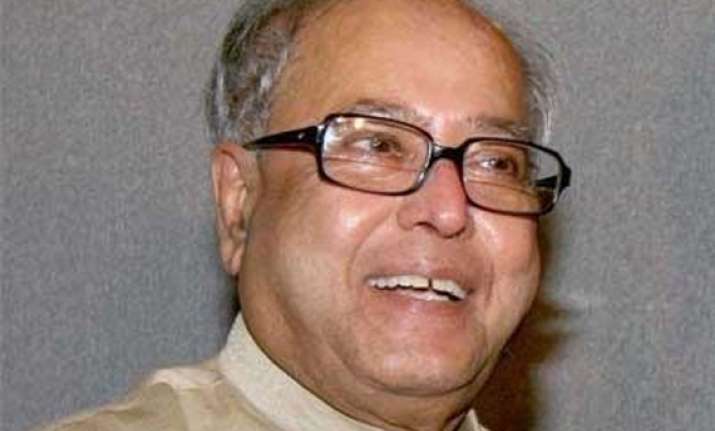 New Delhi, Jun 24: With Pranab Mukherjee set to become the country's President, the Congress Working Committee has planned a farewell for its key trouble-shooter tomorrow.
A special meeting of the Congress Working Committee, the party's top decision making body, has been convened tomorrow when it is expected to pass a resolution acknowledging Mukherjee's four decades of service to the party.
Mukherjee, who has been declared as the Presidential candidate of the ruling UPA, is expected to resign from the party and as the Union Finance Minister on Tuesday before filing nomination papers for the July 19 election.
He became a member of the CWC in 1978 and has been a key player in the top decision making body of the party.
Known for his razor sharp intellect, Mukherjee, a quintessential Congressman, is variously described as a walking encyclopedia, chronicler of Congress history, expert in matters of Constitution and governance and a stickler for rules in Parliament.
Mukherjee, who was elected to Rajya Sabha in 1969, was for a long time member of the Upper House before his first direct election to Lok Sabha in 2004 from Jangipur in West Bengal. He repeated his victory in 2009.
In the Congress Party, Mukherjee became AICC treasurer in 1978. Mukherjee also had a brief stint as Chairman of the Economic Advisory Cell of AICC between 1987 and 1989.
In 1984-1991, 1996 and 1998, Mukherjee was Chairman of the AICC Campaign Committee for Parliament polls besides being a member in the CWC and Congress Election Committee.
In the Government, Mukherjee held key portfolios like Defence, External Affairs and Finance.