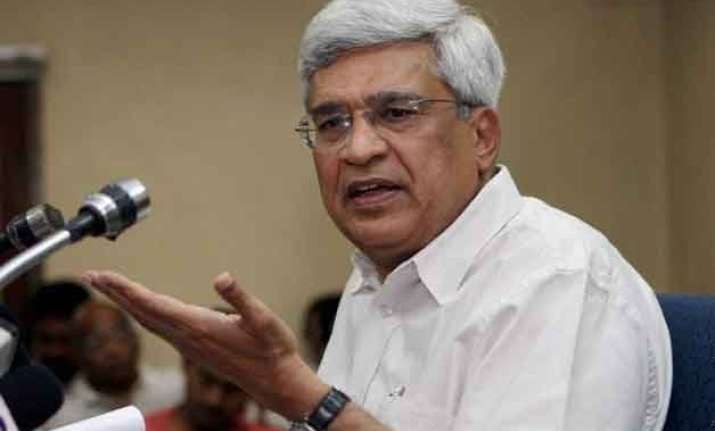 Visakhapatnam (AP): Virtually abandoning the idea of forging a 'third front', the CPI(M) today said it would not have a national alliance with regional parties, though it could work together on specific issues to fight the BJP-led government's policies.
The announcement that the party would not strive to forge a non-BJP, non-Congress front was made by General Secretary Prakash Karat at the ongoing 21st Congress here, on a day when six parties of the Janata Parivar announced their merger.  
"We may join movements and struggles with them. It is possible that we may have an electoral alliance in some states at a particular juncture, but there will not be any national level alliance with them. We will not project any alliance at national level with such parties," Karat told a press conference here.
"Since these parties, with their policies and programmes, cannot be alternative to the Congress and the BJP, we may cooperate with these parties on different issues," he said.
Acknowledging that his party had earlier propagated the idea of forming the third alternative, he said such a formation has become "irrelevant" in the current political situation.
The party Congress is currently debating its political-tactical line and a draft review report of its activities in the past three years since the previous Congress, with a focus on the strategy to grow its organisation independently.  The CPI(M) has seen a drastic decline in its numerical strength in Parliament and state legislatures including those in West Bengal and Kerala.
Earlier, senior party leader Sitaram Yechury, who is tipped to be the front-runner for the top post of General Secretary of the party, spoke to PTI on the infighting in the Aam Aadmi Party, he said AAP was a "party of contradictions" and the bickerings would continue so long as it does not "come out clear" on economic issues and communalism.  
"If they try to push these issues under the carpet using opportunistic strategies, then there may not be a good future for that party. If they do not have clarity on these two issues, the internal bickerings will continue," Yechury said.