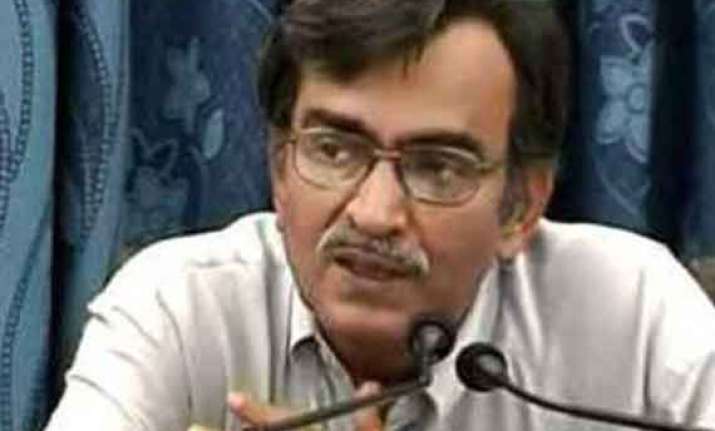 Kolkata: West Bengal, as well as the entire eastern region of India, has been "ignored" in the railway budget, CPI-M leader Surjya Kanta Mishra said Tuesday, and announced that the Left parties would lead protests across the country against the measures outlined in it.
"Not only West Bengal, the entire eastern region has been ignored. A number of proposals are pending for long years like those about new trains, but nothing has been done on those proposals," Mishra, also the leader of opposition in the the assembly, told media persons on the sidelines of a programme here.
Refering to Railway Minister D.V. Sadananda Gowda's proposal for a diamond quadrilateral network of high-speed trains connecting major metros and growth centres in the country, Mishra said the project would be stillborn if Kolkata is not kept in the loop.
The Communist Party of India-Marxist politburo member said people would be hard hit as the railway ministry would not exert control over railway fares.
"Now permission from the ministry will not be required to raise railway fares and the fare can be increased anytime," he said.
Slamming the proposals for introducing foreign direct investment and the emphasis on private public partnership in the railways, he said it was aimed at "privatising the railways".
"This constitutes an attack on the people. The railways is the biggest means of public transport. Now it is being handed over to foreign hands, much like what it was in pre-independent India," he said.
Stressing on the need for the central government to exert control over the railways, he said "If it is not so, then that is nothing but an attack on our sovereignty and economy. We will protest against these initiatives across the country, not merely Bengal".