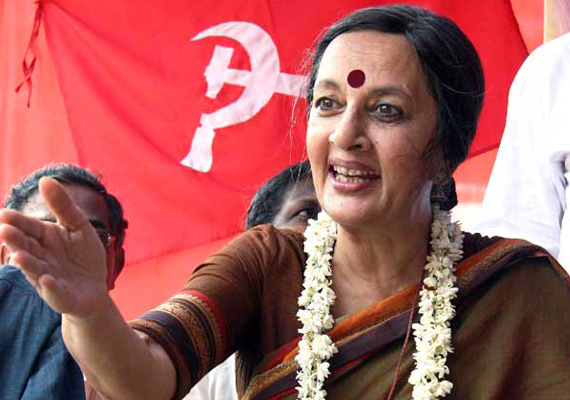 Imphal, Jan 16: Opposing the Armed Forces Special Powers Act (AFSPA) in Manipur, CPI(M) Polit Bureau member Brinda Karat has blamed major national parties for its continuation in the state.

"We are against it and have raised the issue several times for its annulment in Parliament. But major ruling parties have been playing delaying tactics," Ms. Karat told reporters on Sunday.

The "repressive policy" of the state and para military forces would not bring any solution and instead it would prolong the problem, she said, adding it was now time for the government both at the Centre and state to act.

Referring to the problem of insurgency, she said the central government should resolve it through dialogue.

"It is sad that the central and state governments chose to ignore the over 100 days economic blockade on national highways in the state," the CPI(M) leader said.

Because of their wrong policies, people were facing shortage of electricity, water and essential commodities, she said, adding the problems which triggered the economic blockades could have been solved in time.

Lauding the Election Commission's efforts to check expenditure, she said it should also look into how the rich people were secretly funding candidates.