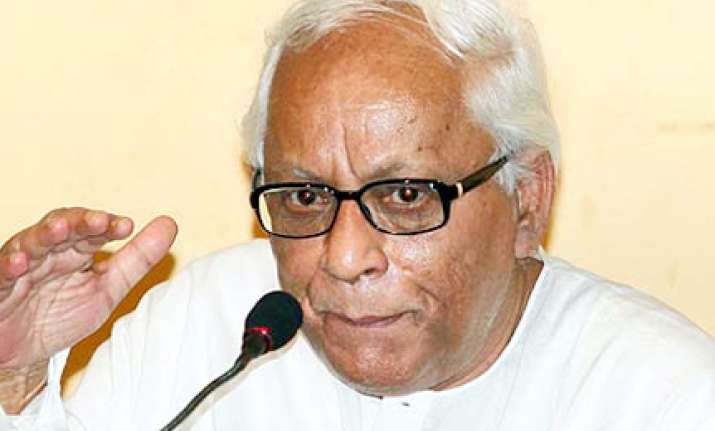 The Communist Party of India-Marxist has moved away from the people and the image of the party has dented as evident from the recent election results, including that to the Lok Sabha, according to senior party leader and West Bengal Chief Minister Buddhadeb Bhattacharjee.
"It is clear from the election results of the Lok Sabha and polls in some municipalities in the state that faith of the people in our party has dented," party organ Ganasakti said on Friday quoting him.
"A section of the poor people now think that we had looked after their interests in the past and no longer do so now," the CPI-M Politburo member told a closed-door general body meeting of the Left party at Barasat in North 24 Parganas district on Thursday.
"We will have to make efforts to refurbish the party's image and bridge the gap between the party and the masses," he said.
Without mentioning Maoist activities in Bankura, Purulia and West Midnapure, the chief minister who had earlier accused the Trinamool Congress of having links with them, said the party was encouraging "explosive elements" which was "dangerous" and should be highlighted before the people. PTI