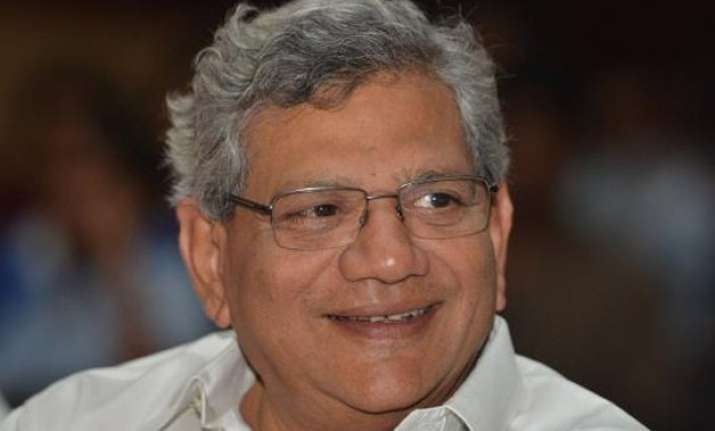 Kolkata: Calling upon Left, progressive and secular forces to unite for fighting the twin menance of 'communal' BJP and 'corrupt' Trinamool Congress, the CPI-M today noted that ever since the BJP came to power, RSS and Hindutva forces became active in India and Bengal.
In a draft resolution placed in the 24th CPI(M) state conference, the party stated, "......RSS and Hindutva forces are trying to divide the country on communal lines. The BJP and RSS in Bengal are also trying to destroy the Secular fabric of the state, which has been safeguarded and nourished by the Left in the last 34 years."
The resolution also stated that it was due to the commual politics and policies pursued by the TMC government that the RSS, BJP were gaining ground in the state.
"The TMC government can never ever fight against communalism. They don't have that political conviction. The TMC is rather using the growth of BJP in Bengal to generate an atmosphere of fear among the minorities in order to create a communal polarisation," the resolution stated.
"It is only the Left, that can fight against the communal politics, as the Left have the ideological conviction for it," it stated.
Another draft resolution criticising the TMC regime and the Saradha scam was discussed in the state conference.
"In the last 46 months, the TMC rule has ushered in dictatorship and created an example of misrule and misgovernance in the state. It is for the interest of the people of West Bengal that this TMC government is removed," the resolution stated.
"TMC is born out of the womb of Congress and they don't beleive in democracy. The state has gone backwards in all the parameters of development. The pillars of democracy have been attacked by the antisocials of TMC in the last three years," it stated.