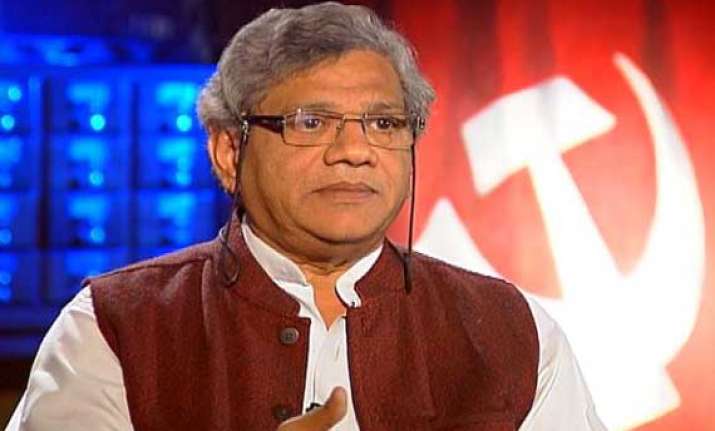 Thiruvananthapuram: The CPI-M's two-day politburo meeting in Delhi has set an agenda for all members to seriously introspect about getting the party back into shape after a dismal show in the 2014 Lok Sabha polls, said a party source.
The party politburo meeting, which started Saturday, will be followed up with other meetings in the coming weeks.
The Communist Party of India-Marxist (CPI-M) is at present witnessing tough times for more reasons than one, according to sources. First, it got a shock when it found that its idea of cobbling a Third Front, after initial promise, fell flat.
Secondly, the party members were also shocked by the Lok Sabha election results. They found the party could muster only nine seats - five seats in Kerala and two each in West Bengal and Tripura - in the elections to the 545-member lower house of parliament.
"The next party congress is coming up in April 2015. By then, we will have a crystal clear idea of what should be our line of action. The present meeting will draw up concrete plans for what needs to be done," said a senior CPI-M leader, who did not wish to be identified.
Over the years, this party has introspected and has undergone changes, the leader noted.
As its base is shrinking in Kerala, the senior party leaders would now be engaged in discussions till December this year, and draft resolutions to be taken up at the party congress next year. The venue for the meeting will be decided soon, said the CPI-M leader.
"Please tell me, which other party does discussions like our party? Changes do take place, and when they will take place, they will be done after taking everyone into confidence," added the leader.
Politburo member Sitaram Yechuri earlier made it clear that the tenure of the general secretary and state secretaries will be for three terms and the decision was taken at the last party congress.
Therefore, it is certain that general secretary Prakash Karat and Kerala secretary Pinarayi Vijayan will be bowing out, according to sources.
So for the CPI-M, a new leadership is all set to take over. Every move of the party will be watched in coming months till the next party congress.