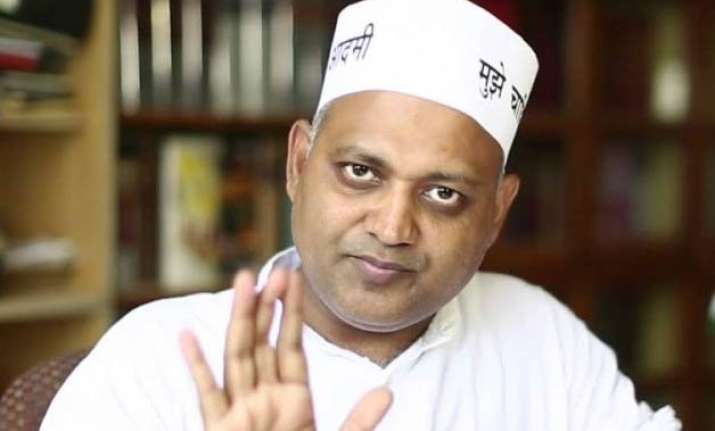 New Delhi: A local court granted bail to AAP leader and former Delhi law minister Somnath Bharti in connection with a domestic violence and attempt to murder case lodged against him by his wife Lipika Mitra.
The court also ordered Somnath to furnish a personal bond of Rs one lakh to secure his release.
The AAP MLA was granted bail despite strong objections from the Delhi Police which contended that he was an influential person who could hamper the probe.
Yesterday, Somnath had termed the domestic violence and attempt to murder case against him as a "BJP-sponsored litigation".
"I am an MLA and have to look after the work of my constituency. I have deep root in the society and if granted bail, I will not flee from the justice...Everyone recognizes me where will I escape," he said.
Advocate Vijay Aggarwal appearing for Somnath said the latter himself was a lawyer, a former Law Minister of Delhi and would respect the law. The AAP leader has also to look after his aged parents, the lawyer said and urged the court to enlarge him on bail while imposing any condition on him.
"I will join the investigation as and when called by the Investigation Officer and there is no point of influencing the witnesses. If court wants, it can bar me from leaving Delhi or it can confine me at my residing place that is Malviya Nagar constituency," the lawyer said.
While citing some transcripts of recorded phone calls and SMSs exchanged between Bharti and his wife Lipika Mitra, he said, "The dog in question 'Don' was being fed by Lipika, then how can it bite her? She also kept wearing all the jewellery, which meant these were with her."
The lawyer also alleged it was Lipika who had threatened to cut herself after which Bharti had called her mother and brother to intervene and settle the matter.