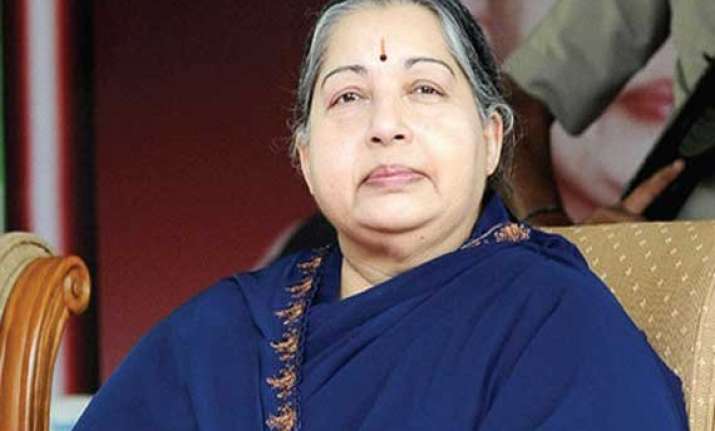 Bangalore: Karnataka Government today said the court alone can decide on the shifting of AIADMK supremo J Jayalalithaa to Tamil Nadu from a prison here where she is lodged after being convicted by a Special Court in the disproportionate assests case.
"The court alone can decide on the shifting of Jayalalithaa to Tamil Nadu. Both Karnataka and Tamil Nadu goverments cannot do it as an appeal (filed by Jayalalithaa against conviction) is pending (before the Karnataka High Court),"
Home Minister K J George told reporters here.  The government would, however, have no objection to shift Jayalalithaa if the neighbouring state makes a request through courts, George said.
"If the Tamil Nadu government approaches the High Court or Supreme Court, there will be no objection from our side to shift (Jayalalithaa)," he said.
Jayalalithaa has been at Parappana Agrahara central prison here since September 27 after a Special Court sentenced her to four years in prison, besides imposing a Rs 100 crore fine in the Rs 66.65 crore disproportionate assets case.  To a query, George said the government has taken adequate steps to provide medical help to Jayalalithaa in hospitals, if required.
Several leaders like H D Deve Gowda have been pressing for shifting of Jayalalithaa, saying it was a burden on the state government to manage a large number of protesters and maintain law and order.
On tapping of phones of five associates of Railway Minister Sadananda Gowda, George flayed the BJP for demanding Chief Minister Siddaramaiah's resignation.  
"The matter does not come under the purview of Chief Minister and the Home Minister. Therefore, to demand Siddaramaiah's resignation is untenable. It comes under the purview of police department and they have tapped the phone, using powers stipulated under the law," he said.  
A controversy has erupted over reports that city police had ordered the tapping with BJP demanding a high-level probe into it. The tapping was allegedly done from September 5 to 11, when the minister's son Karthik Gowda was reported absconding after a Kannada starlet filed a police complaint with accusations of rape, kidnap and cheating against him.