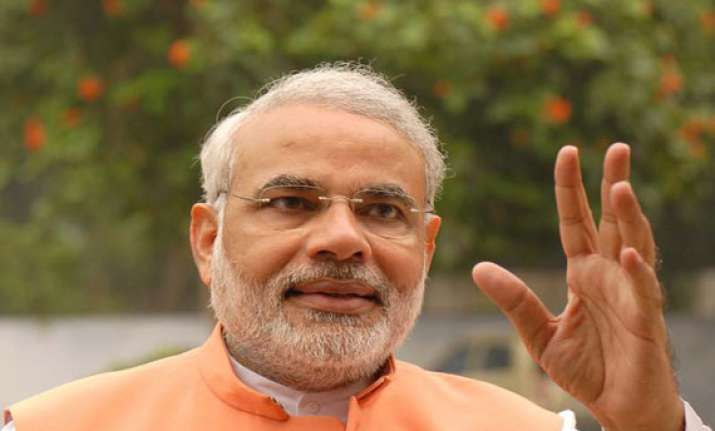 Gohana (Haryana): BJP's Prime Ministerial candidate Narendra Modi, under attack from critics for 2002 riots in Gujarat, today said the country did not want "poison of communalism" and needed safety and development instead.  Claiming that people were fed up of promises and empty talk, Modi, addressing a rally here, said he had come with the "intent" to deliver.
Targetting Congress, Modi said it had made promises galore but that alone could not bring development or change in the system.
"The country is fed up of promises, what matters is the intent. I have come with the intent. Congress has made scores of promises....But people need development and not division," he told the gathering.
Trying to project himself as someone who can usher in development, Modi said people needed opportunities and not opportunism.