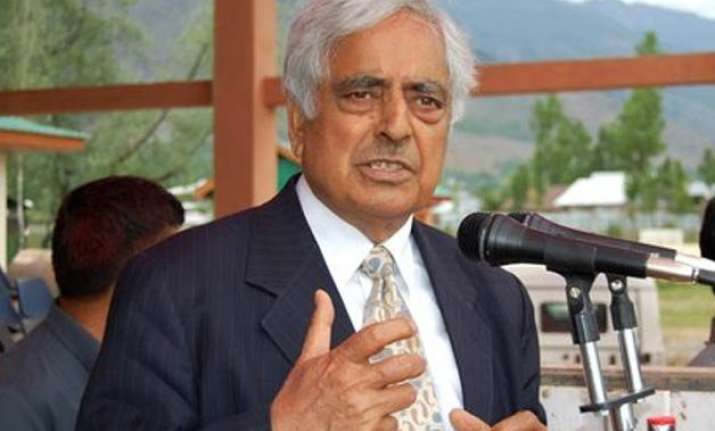 Jammu: Jammu and Kashmir government today admitted that corruption was a major challenge in the state with various anti-graft agencies having received more than 5,000 complaints in this regard.
Chief Minister Mufti Mohammed Sayeed attributed the pile-up of large number of cases to various processes which 'take a lot of time'.
In a written reply in the Legislative Assembly to a question by Qamar Hussain on whether state government plans to review the procedure for obtaining sanction for prosecution of guilty former ministers, ex-legislators, bureaucrats, ex-police officers, Sayeed said, "No such proposal is under consideration of the government."
"Corruption is a major challenge for the government and its adverse effects on the society cannot be underestimated," he said.
On another question about delay in solving pending cases, he said, "Collection of relevant records required in investigation takes a lot of time.
"Obtaining records from the government of India in cases also needs time. Expert opinion from various agencies like FSL, Forest, Industries, Agriculture, etc, take time. It requires a lot of manpower to finalise the case," he said.
Listing details of complaints received by anti graft agencies, he said the vigilance organisation received 5,946 complaints out of which 3,641 were found valid, the state vigilance commission received 2,327 complaints out of which 1,404 were disposed and the crime branch received 37 complaints out of which five were disposed."
Sayeed said the state accountability commission has not made any recommendation in any case.
"During the period, the commission has not made any recommendation under section 21 of the J&K Accountability Commission Act, 2002, to the competent authority in any complaint wherein the accusation have been found valid," he said.
To another question by Hussain on whether accused officers were still holding key positions in the state, the Chief Minister said, "Officers against whom prosecution has been sanctioned or investigations are pending, are given postings in the interest of administration, as an accused cannot be held guilty before conviction by a court of law and there is nothing in the rules to deny them postings.
"There is no categorization of posts as key or plum in the administration and posting are ordered in the interest of administration based on merit and suitability."