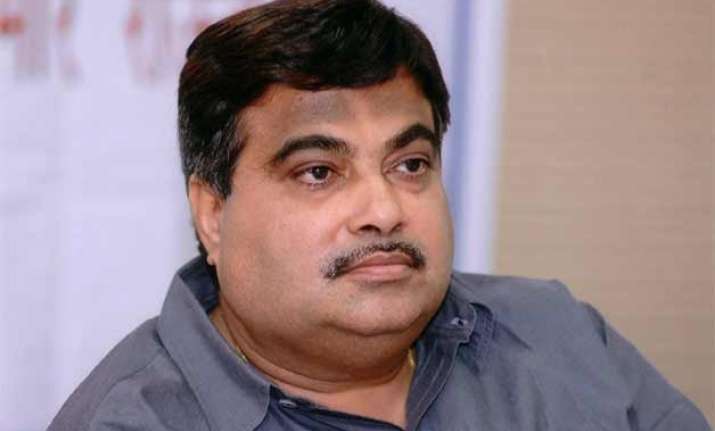 New Delhi: Union Minister Nitin Gadkari sees a conspiracy behind a recent CAG report naming him even though the draft audit report did not mention his name.
"The Draft Report which went to the (New and Renewable Energy) Ministry (for comments), my name was not there, but it is there in the printed final report," Road Transport, Highways and Shipping Minister told PTI in an interview here.
Earlier this month, the official auditor had flayed state-run IREDA for "violation of financial guidelines" in giving Rs 48.65-crore loan to the Nagpur-based Purti Sakhar Karkhana Ltd (PSKL), a firm Gadkari was associated with.
Gadkari said he was not questioning CAG but audit reports had not named directors of the companies accused in either the 2G telecom spectrum scam or the coal scam.
Also Robert Vadra, son-in-law of Congress president Sonia Gandhi, did not find a mention in the CAG report pointing in irregularities in land purchase by his companies, he contended.
"The question is that I was named for taking a loan. But names of directors of firms involved in the 2G scam were not name in the CAG reports. Likewise, name of Directors of firms against whom the CBI initiated action in the coal scam, were also not stated by CAG.
"When Robert Vadra's company is there in the CAG report, his name did not figure as Director. And when I took the loan and returned it, with no misappropriation, no illegal thing, no misappropriation and with all approvals then too my name is there in the report," Gadkari said.
When asked whose conspiracy is this against him, Gadkari said it is for the media to find out.
"I am not accusing the CAG. But I cannot understand a few things. When there are firms who faced CBI cases, the names of their Directors were not mentioned. But in my case, we are among the 29 firms who returned the maximum part of the loan, but my name has come in the report.
"I don't understand that when I took the loan and returned it, why was I named in the Audit Report... My name was not there in the draft Report, but was in the final Report. Still I am not accusing the CAG," he said.